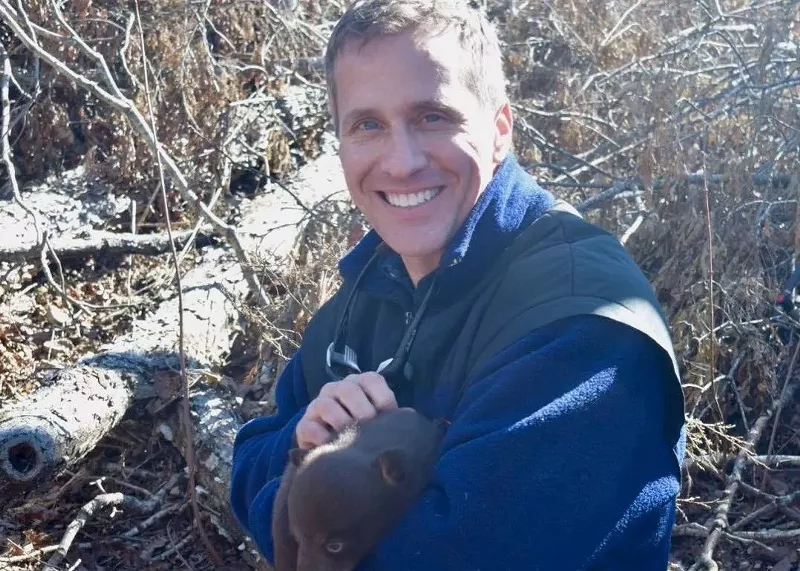 On his social media page, Eric Greitens is just a governor doing regular governor things. He's
talking about veterans
. He's visiting a
tornado-ravaged town
. And he's forcing a cute brunette into a photo shoot.
A bear, that is. We're talking about an adorable baby Black Bear here, folks. Don't let
George Soros tell you
anything different, because there's nothing amiss here. Our handsome Missouri governor merely had a charming encounter with said bear and subsequently "transmitted the image contained in the photograph in a manner that allowed access to that image via a computer."
What?
What.
Does that sound like something you'd read in an indictment? Please, stop overthinking this. This is about the bear.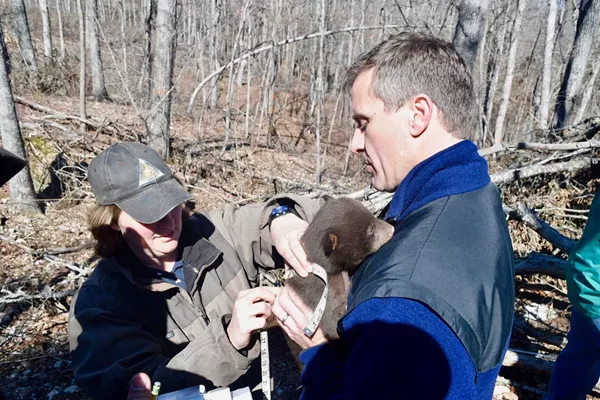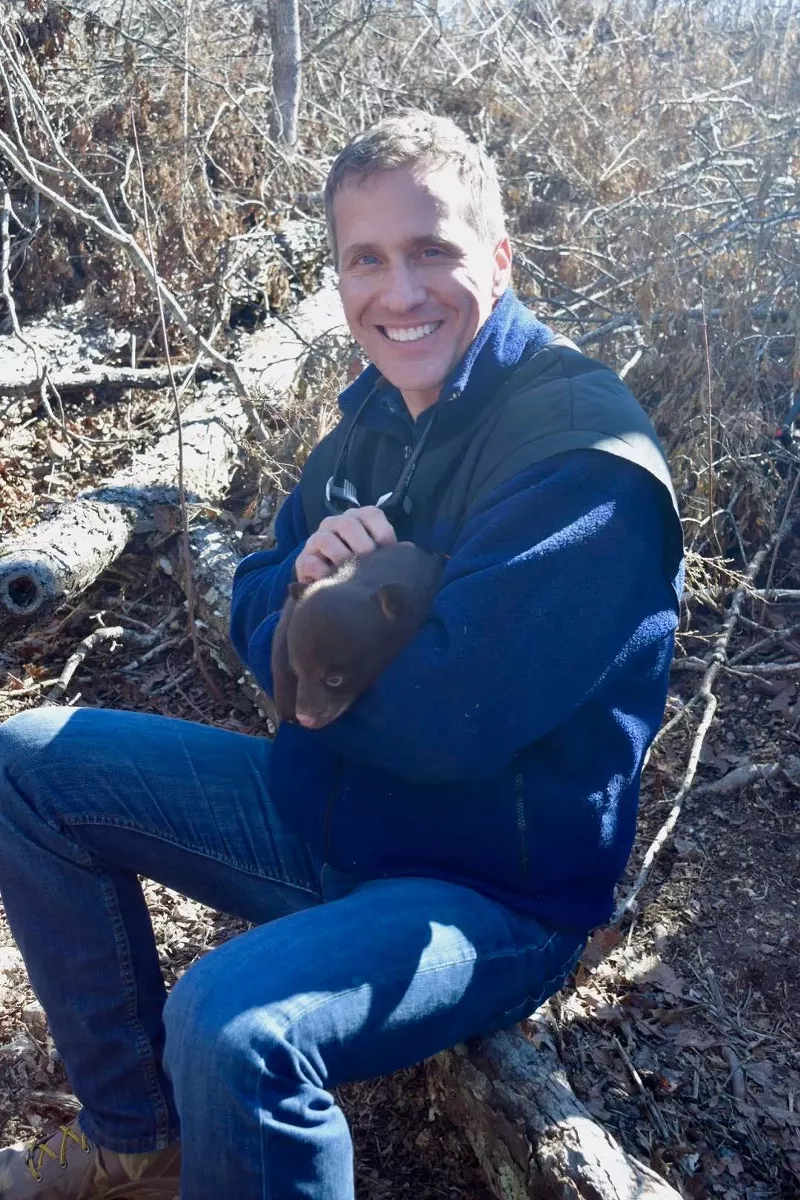 AHHHHHHHH just look at those little paws! That tiny snout! You just want to take that cutie to the cave where you store all your spare blindfolds and a veritable team of high-priced lawyers specializing in criminal defense. Who among us could resist doing the same?
In a Facebook post he shared Monday afternoon, Greitens enthused about the work of the state's Black Bear Project, which tracks the movements and reproduction patterns of
Ursus americanus
in Missouri.
"To govern well, you can't be behind a desk all day," writes Greitens, who may or may not check beneath his desk each day for
liberal reporters fabricating stories
about his campaign's secret use of a nonprofit's email list to contact potential donors.
"You have to be out with the people you represent," Greitens continues, "and the workers on the front lines serving Missourians. So, that's what we've been doing."
In related news, sources indicate the baby bear is being represented by Al Watkins.

Follow Danny Wicentowski on Twitter at @D_Towski. E-mail the author at Danny.Wicentowski@RiverfrontTimes.com