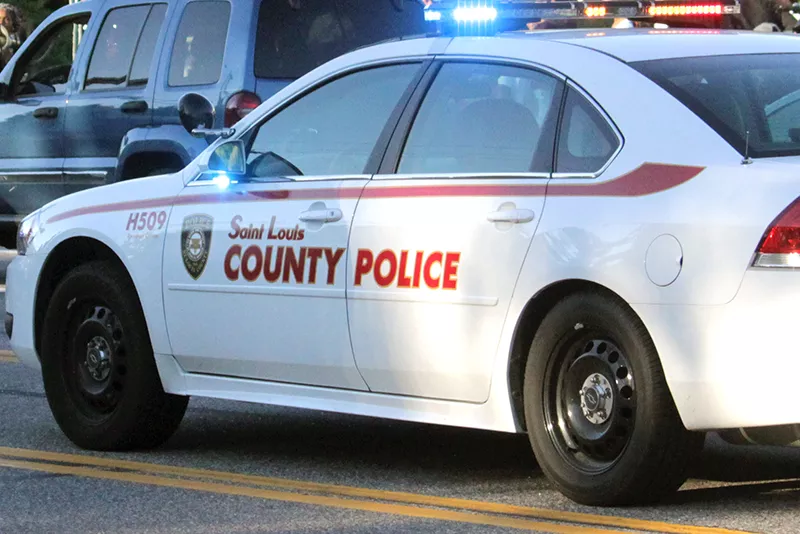 PHOTO BY DANNY WICENTOWSKI
Instead of spending Sunday morning sleeping it off, an off-duty St. Louis County officer spent his morning this Sunday allegedly drunk behind the wheel. It's landed him with criminal charges for driving under the influence and resisting arrest — and a suspension from the department.
Citing a county police department spokesman, the
St. Louis Post-Dispatch
reports that Aaron Jones, 24, joined the force about one year ago and most recently served as a patrolman. He's been suspended without pay.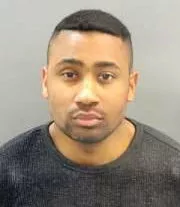 According to the
Post-Dispatch
, Jones was spotted committing a traffic violation while driving his white Dodge Charger through the Jeff-Vander-Lou neighborhood in north city at about 2:50 a.m. on Sunday. Jones allegedly refused to pull over, and city officers watched as their county counterpart made a getaway attempt — directly into a utility pole at East Prairie and St. Louis avenues.
During his arrest, police say Jones refuse to comply with officers' orders and had to be taken down with a Taser.
Jones' bail is set at $15,000.
Update:
St. Louis police say Jones blew a .084 on a breathelizer test, putting him just .004 above the legal limit to drive.

Follow Danny Wicentowski on Twitter at @D_Towski. E-mail the author at Danny.Wicentowski@RiverfrontTimes.com