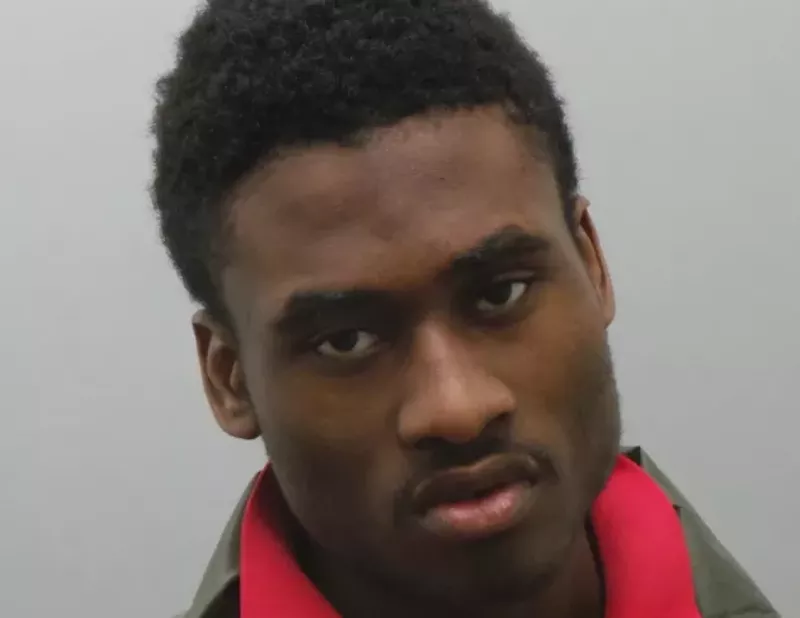 COURTSEY ST. LOUIS POLICE
Joshua Pollard stole guns from St. Louis police cars, authorities say.
St. Louis County police say a north city man on the hunt for guns targeted very specific vehicles for break-ins — cop cars.
Joshua Pollard, 19, of Walnut Park West was charged on Friday with multiple felonies tied to the thefts. County police say he broke three patrol cars — two from the county and one from the city — in search of firearms. His methods weren't particularly sophisticated. Police say he simply smashed the car windows and took whatever guns he could find.
He got two guns each from the county patrol cars, but the guns in the city squad car were in a locked container, which he couldn't open, according to court documents.
Acting on a tip, county police went to Pollard's house. He wasn't home but his mother and brother let them search the home, and officers found three of the four stolen guns. Officers later arrested Pollard at his job. He was carrying a .40 caliber Glock that had been stolen from a car in St. Charles, police say.
Pollard confessed to the break-ins and admitted he targeted cop cars, because he was looking for guns, police say.
The thefts have made police rethink the wisdom of leaving their guns in unmanned patrol cars. After one of the break-ins on January 26, county police said they were making other arrangements for storing guns when officers were off duty.
We welcome tips and feedback. Email the author at doyle.murphy@riverfronttimes.com or follow on Twitter at @DoyleMurphy.