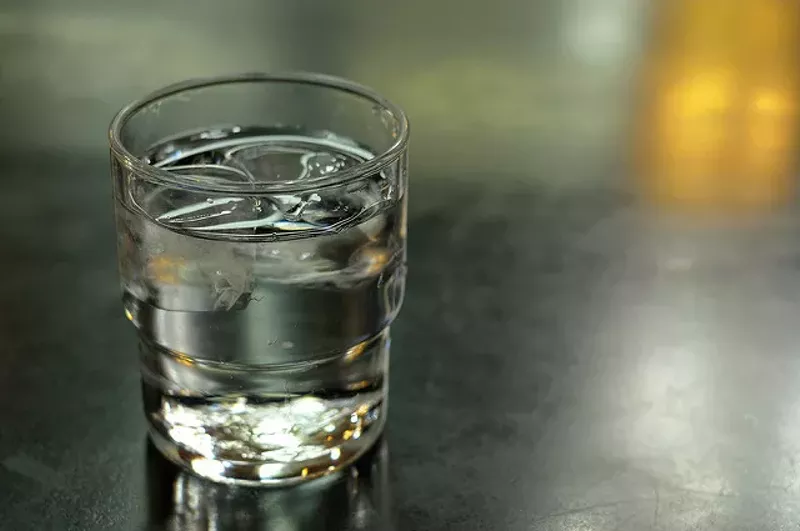 By 2016, it was obvious to state regulators that something was wrong with the management of Rogue Creek's drinking water. In March, the Missouri Department of Natural Resources issued a "Do Not Drink" order for the tiny vacation community near Potosi. An inspector noted that Rogue Creek Utilities Inc. and its court-appointed receiver, Dale Johansen, were the subject of a "numerous" unresolved violations stemming from a 2013 inspection.
The latest problem, however, was lead content in the drinking water. On March 9, the department discovered that the utility's water-softener system — in place to remove lead — hadn't been functioning for six to eight weeks. After testing, three of five water samples showed dangerous levels of lead.
For residents of the tiny vacation community located about 70 miles south of St. Louis, the "Do Not Drink" order was confounding. It wasn't until last week, when Johansen was indicted on four counts of mail fraud in federal court, that they learned the problems with their drinking water had also become a criminal matter.
"He was just hiding things from us," says Jim Foltz, president of the Rogue Creek Valley Trusteeship. He says Johansen, who had taken over receivership of the utility in 2012, "hemmed and hawed" about getting repairs done.
"It was one lame excuse after another."
It wasn't as if Johansen lacked experience. He'd spent nearly three decades working for the Missouri Public Service Commission, a career that included approximately twelve years as a manager in the Water and Sewer Department.
"He was claiming that the testing was good," says Foltz. But that wasn't the case. Johansen charged his water customers full price for services that included lead removal, the indictment alleges, and therefore "falsely represented to the residents of Rogue Creek that their well water was clean, disinfected, and safe for human consumption."
After the inspection uncovered Rogue Creek's lead and water issues, the "Do Not Drink Order" was maintained for more than a year, and Johansen appeared unable to resolve the remaining issues. In March 2017, Missouri American Water took over the work. According to a press release, by October the company had spent more than $60,000 on water quality testing, replacing a water storage tank and cleaning the wastewater system.
As for Johansen, Rogue Creek's now-ex receiver faces the possibility of federal prison. A conviction for mail fraud carries a prison sentence of up to 20 years.
Foltz and the community are just hoping things go back to normal. "The people in the development, most of them are probably ecstatic" at the news of Johansen's indictment, he says. "We're just glad to see that something is being done."


Follow Danny Wicentowski on Twitter at @D_Towski. E-mail the author at Danny.Wicentowski@RiverfrontTimes.com