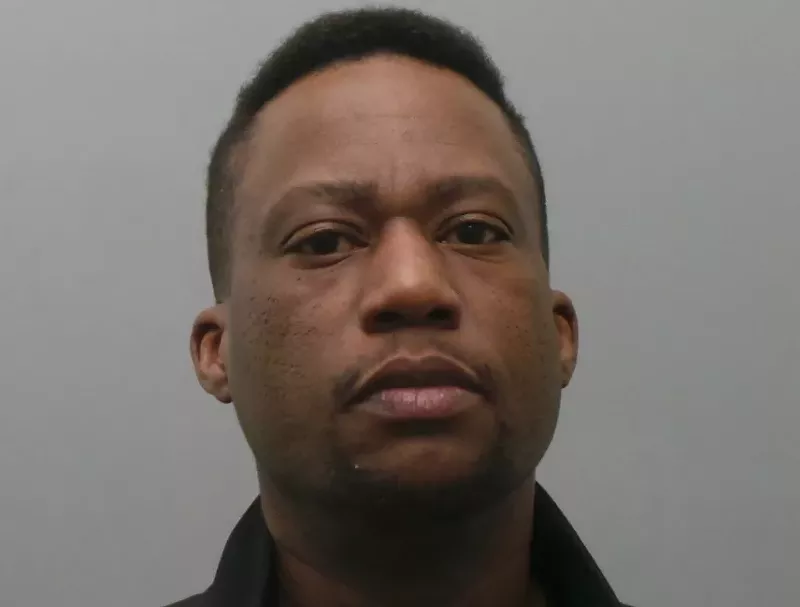 Image via St. Louis County Police
St. Louis Pastor Jesse Claybon is facing charges of child molestation.
A St. Louis minister has been charged with molesting an underage girl.
Jesse Claybon, the 47-year-old pastor of New Age Missionary Baptist Church, abused the girl multiple times between the beginning of August and end of September, St. Louis County Police say.
Claybon is accused of rubbing the girl's genitals and having her rub his. Police say they were each clothed during the incidents.
County prosecutors charged Claybon today with four counts of felony child molestation.
He has been with the New Age Missionary since at least 2015, when he was listed in state records as the president of the board for the Jeff-Vander-Lou neighborhood church. The congregation had previously been in the hands of the founding pastor, who died in 2017.
The Secretary of State notified the church on January 3 its status as a nonprofit corporation had been dissolved, because it had failed to renew its registration.
See Also: Catholic Priest Gerald Hechenberger Busted with Meth, Child Porn in Metro East

Claybon was the subject of an order of protection issued in December. The name of the person who sought the order isn't included in online court records.
Claybon was jailed on $75,000 bond. Police say they're only aware of one victim but ask anyone who believes they may have been victimized by the pastor to call 636-529-8210.
We welcome tips and feedback. Email the author at doyle.murphy@riverfronttimes.com or follow on Twitter at @DoyleMurphy.