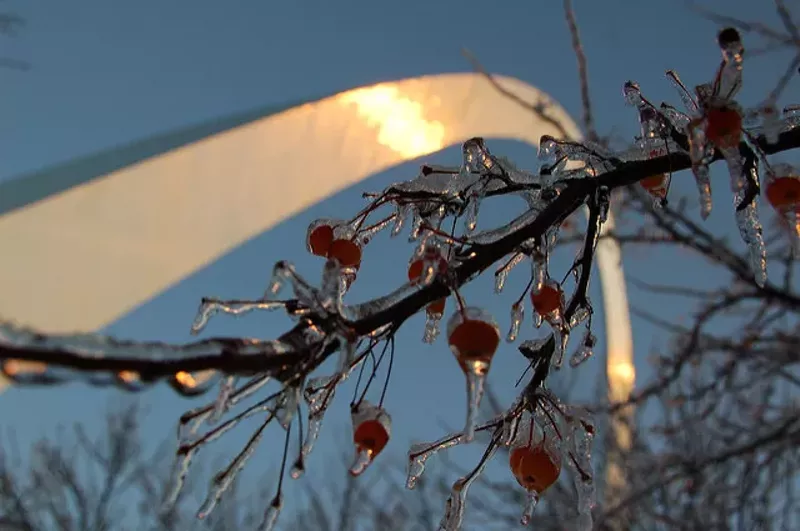 Photo courtesy of Flickr/Dave Herholz
Winterfest is canceled this weekend because of the cold.
It's too cold for Winterfest at the Arch.
The ice skating rink in Kiener Plaza will close for the season when Friday night's session ends at 9 p.m. The Gateway Arch Park Foundation, the organization that runs the operation, announced today it's shutting it down due to "dangerously low temperatures" forecast for the weekend.
The biting cold also claimed Sunday's Family Friendly New Year's Eve Celebration at the park, which has been canceled, the foundation announced on Facebook.
The weekend forecast calls for highs of 19 degrees on Saturday, 13 on Sunday and 10 on Monday.
It's going to be so cold that
even horses are taking some time off
.
But don't worry —
there's still plenty to do
. Happy New Year.
We welcome tips and feedback. Email the author at [email protected] or follow on Twitter at @DoyleMurphy.