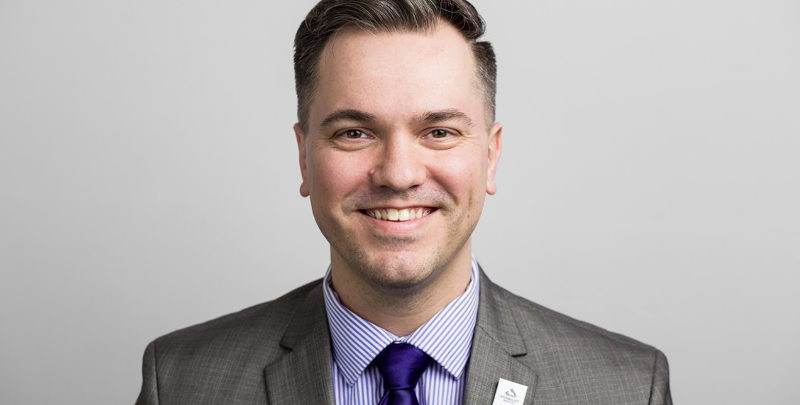 Austin Petersen is running to take down U.S. Senator Claire McCaskill (D-Missouri).
To the uninitiated, it doesn't sound like much — 0.285 of a single bitcoin.
But with the
cash value of the digital currency soaring
, Missouri senatorial candidate Austin Petersen says the donation he received yesterday actually represents the largest single bitcoin donation in federal election history. In fact, converted to dollars, that small fraction is worth $4,500.
Petersen is a libertarian who is running as a Republican with the aim of taking down both the party's establishment in the August primary and U.S. Senator Claire McCaskill (D-Missouri) in the general election in November.
He's also, like any good libertarian, a digital currency enthusiast: "Wouldn't it be nice to have a currency not beholden to a central bank?" he asks, with the sort of excitement most candidates reserve for peace on earth or destroying Obamacare.
Thanks to Petersen's outspoken love of bitcoins, he says this is not the first such donation he's received — far from it. Of the $300,000 or so he's raised so far, the $4,500 infusion was one of twenty or thirty that came in bitcoins, he says.
But it's not about bitcoin speculation, much as Petersen would totally be down for that. The Federal Elections Commission just makes things too complicated: "If it appreciates in value, it goes beyond campaign finance limits, and then we'd need to return that part of it at a future date," he says. It makes more sense to convert bitcoins immediately to dollars, which Petersen says the campaign did yesterday upon receiving the donation.
As for the donor, Petersen identifies him only as "Eric," noting that he'll be listed like any other contributor on the candidate's next mandated campaign finance report. He says the guy reached out on Twitter ("He'd been following how much attention I've been giving to crypto-currency") and liked the idea of setting the world record, which the campaign did some research into. "He came into quite a lot of money because of the surge," Petersen notes.
So hey, forget Josh Hawley. The state's attorney general may be the favorite of the GOP's deep-pocketed donor class, but when it comes to the nation's newest millionaires, it's Petersen who's got the race sewn up.
We welcome tips and feedback. Email the author at sarah.fenske@riverfronttimes.com