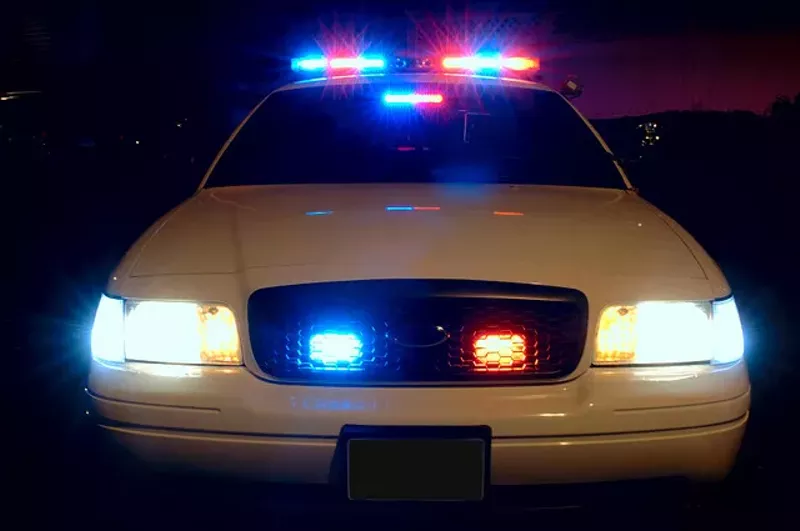 St. Louis County police say a gunman shot two Bellefontaine police officers Thursday morning.
Update 5:09 p.m.:
The suspect was taken into custody at 2:45 p.m. inside the house, St. Louis County police have confirmed. He was suffering from a gun shot wound to the upper chest. It's not clear when he was shot, although one of the two Bellefontaine officers he is accused of shooting returned fire this morning.
Police say he could have been hit then or possibly shortly after 11 a.m., when he opened the backdoor to the house and shot his gun. An officer from the county tactical operations unit returned fire, and the man retreated back into the house, police say.
He was able to walk and talk when officers eventually entered the house, and didn't put up a fight, police say. The man was taken to a hospital for treatment. Both of the Bellefontaine officers were treated and released from the hospital today.
Police found two handguns inside the house. The man's name is expected to be released once charges are filed, which could be tomorrow morning.
Original story follows....
St. Louis County cops in tactical gear have surrounded a north county house where they believe a gunman who shot two Bellefontaine Neighbors police officers is hiding.
The man, believed to be 37 years old, struggled briefly with the two at about 7:15 a.m. before he pulled out a pistol and opened fire, St. Louis County Police Sergeant Shawn McGuire told reporters. Each officer was hit in the chest — a lucky break because they were wearing ballistics vests that stopped the bullets.
McGuire says they are being checked out for internal injuries at a hospital, but are expected to survive.
"By God's will, both officers were struck in a location they had protection," McGuire says.
The gunman, who was on foot, sprinted away. Police believe he ducked into a house in the 10100 block of Bellefontaine Road, which is where he lives. Heavily armed officers from the county's tactical operations unit are on scene, but police have yet to make contact with the man, McGuire says.
Authorities believe the incident has its roots in a call for shots fired last night. Bellefontaine police investigated and suspected the 37-year-old was involved, but they didn't have enough information to take anyone into custody at the time, McGuire says.
A neighbor called police this morning after spotting the man leaving the house. The Bellefontaine officers stopped the man about a block south, near the intersection of Crete Drive.
McGuire says police are still investigating what happened next, but it appeared the officers tried to talk to the man when things got heated. There are some reports that they tried to use a Taser or pepper spray before the shooting, but McGuire says they're still trying to confirm details. It's not clear if the officers returned fire.
The officers were described as a 44-year-old male with eight years at the department, and a 25-year-old female who has been with the force for three years.
People are being asked to avoid the area as police try to make contact with the man. Police say there is no timetable for ending the standoff, and they will take their time in hopes of reaching a peaceful end.
"Our biggest goal from here on out is really to get this person into custody without further incident, without anyone else, including himself, hurt," McGuire says. "That's our final goal."
We welcome tips and feedback. Email the author at doyle.murphy@riverfronttimes.com or follow on Twitter at @DoyleMurphy.