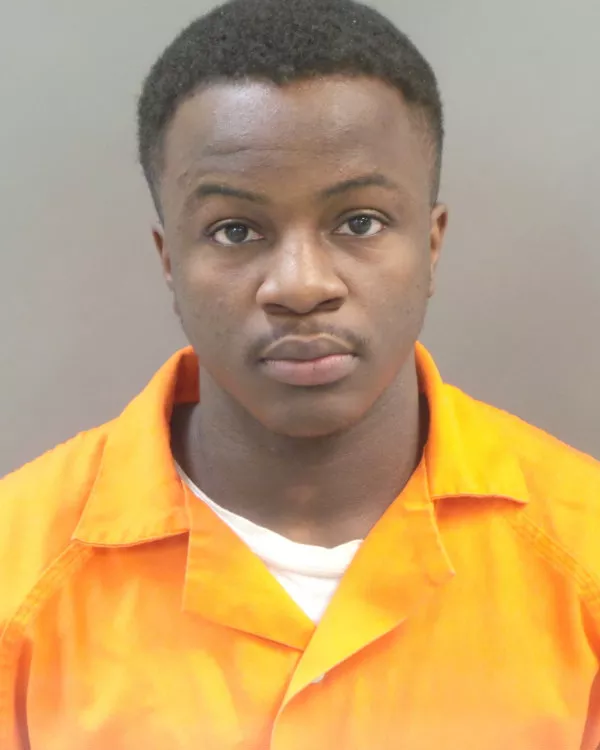 COURTESY OF SLMPD
Christopher Grant.
Christopher Grant of Collinsville was sentenced on Monday to 25 years in prison for the killing of 19-year-old Robert Christman during a carjacking attempt near the City Museum in January 2015, according to the
St. Louis Post-Dispatch
.
Grant, now 21, pleaded guilty to a reduced charge of second-degree murder, attempted robbery, a gun charge and armed criminal action before being sentenced by St. Louis Circuit Judge Christopher McGraugh. Grant was one of three suspects indicted in the fatal shooting.
The incident occurred on the
700 block of N. 15th Street, behind the City Museum, on January 11, 2015
, about 45 minutes or so after the museum closed at midnight. Christman, a 2013 graduate of De Smet Jesuit High School, was
seated in the passenger seat
of a parked car along with his girlfriend, who was in the back seat, and 17-year old brother, who was in the driver's seat, when another car pulled up and the gunman got out.
The gunman proceeded to open the rear door on the driver's side and steal the girlfriend's purse. She resisted,
according to police
. Christman reportedly said something to the gunman, who then fired the shot that killed him. The gunman then hopped into a Dodge Sebring driven by his accomplices and sped off.
Christman, a south St. Louis County resident, was home from Southeast Missouri State University for winter break at the time. Per the
Post-Dispatch
, Christman's brother was dropping him and his girlfriend off at a birthday party at Europe Night Club.
Hours before he was shot,
Christman wrote the tweet
below:
Police located the getaway car, a stolen Dodge Sebring, at a convenience mart near Washington Park hours later. Officers exchanged gunfire with the suspects before losing sight of them, as the
Post-Dispatch
reported.
Omar Glass, 21, was
sentenced to a five-year term
in September for stealing a Sebring two days before Christman's murder. He was not charged in the killing, but he was indicted along with Grant and Tony Ross Jr., whose case is scheduled for trial in April.
Ross is charged with second-degree murder, robbery, armed criminal action and unlawful use of a weapon, according to the
Post-Dispatch
.