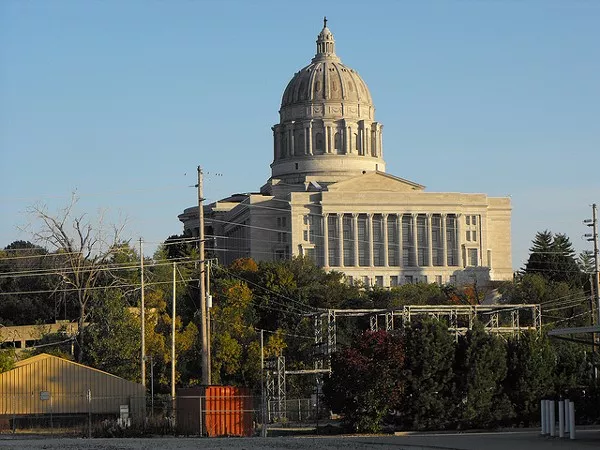 A proposal in the Missouri legislature would codify new protections for whistleblowers in the public sector — restoring, and in some cases, improving upon the provisions stripped out by lawmakers in Jefferson City last summer.
State Senator Jill Schupp (D-St. Louis County), the sponsor of Senate Bill 786, says she's aiming for bipartisan support.
"You can't run a transparent government that works for the people unless you protect those blowing the whistle," she says. "To take that away is just unconscionable. I'm hopeful that there will be a passion to get this passed."
Last summer, when Governor Eric Greitens signed into law
Missouri Senate Bill 43
, he set of a firestorm. The law, which makes it much harder to prove racial discrimination, led to a travel advisory from the national NAACP and the feds taking away some of the state's funding for housing.
But even as Democratic lawmakers worried about the repercussions caused by the weakened discrimination laws, they feared that another, less publicized component of the bill could also cause trouble down the road — its impact on whistleblowing activity.
As the
RFT
reported at the time
, lawyers who analyzed the bill found that it would gut protections for whistleblowers in Missouri. Even if state residents could prove they'd been terminated for exposing wrongdoing, they would no longer be eligible for compensation for their pain and suffering — or lost wages down the road. It would also eliminate punitive damages, a key tool for lawyers pursuing these types of cases.
State Auditor Nicole Galloway, the sole Democrat holding statewide office in Jefferson City,
inveighed against those provisions
, noting that the changes to the law would "foster an atmosphere of intimidation for those who report wrongdoing." But her opposition wasn't enough to stop the bill, as the racial discrimination components dominated the headlines (and found favor with a majority of Republicans).
Still, the matter is far from dead for Galloway. She's holding a press conference this morning along with Schupp to advocate for S.B. 786, along with H.B. 1515, the identical bill that state Representative Gail McCann Beatty (D-St. Louis) has introduced in the House. The women hope media attention will force legislators to do the right thing — and find consensus on this narrower part of last year's most controversial legislation.
The legislation proposed by Beatty and Schupp would restore some protections for public-sector employees if they sue their employers. And it would make sure that government agencies can't hide behind non-disclosure agreements after a suit is settled.
"If someone is found to be breaking the law in this way, let's be really transparent," Schupp says, explaining the thinking behind that provision. "These kind of non-disclosure agreements go against the very idea of why someone blows the whistle."
Schupp notes that the recent revelations that Governor Eric Greitens has been using a disappearing text message system, subverting the state's Sunshine law, may mobilize Republicans to sign on to the bill. "They may feel compelled to stand up for transparency," she says.
We welcome tips and feedback. Email the author at sarah.fenske@riverfronttimes.com