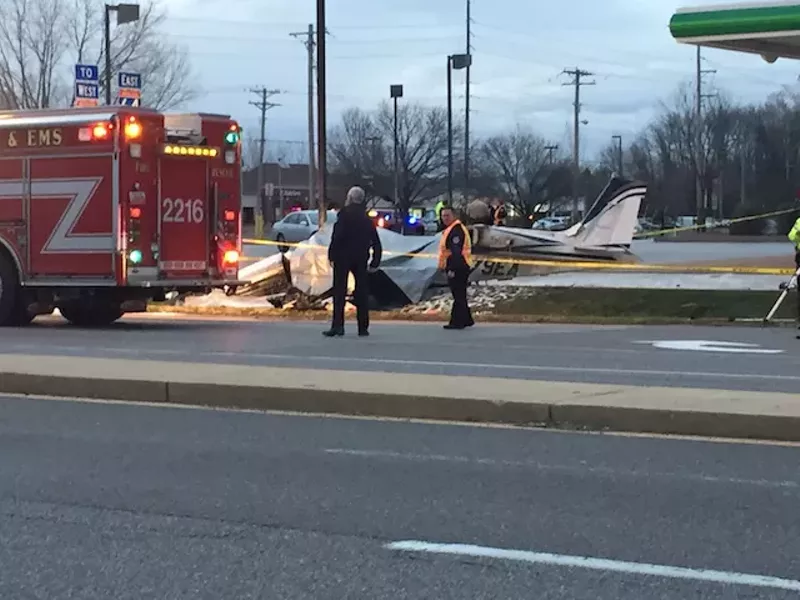 A single-engine plane crash-landed at a BP gas station in Chesterfield this afternoon, killing the pilot.
The deadly accident happened around 3 p.m. at 110 Long Road, not far from the Spirit of St. Louis Airport. The
Post-Dispatch reports
that the pilot had been cleared to land, but was losing power and told the controller, "I don't know if I'm going to make it."
He didn't. Instead, the dangerously low aircraft clipped the canopy over the pumps and crashed into the parking lot, bursting into flames.
Damage was reportedly done to both a vehicle and a gas pump, but the fire was quickly extinguished.
The pilot, who was the only person on the plane, was pronounced dead at the scene,
KMOV reports
.
We welcome tips and feedback. Email the author at sarah.fenske@riverfronttimes.com