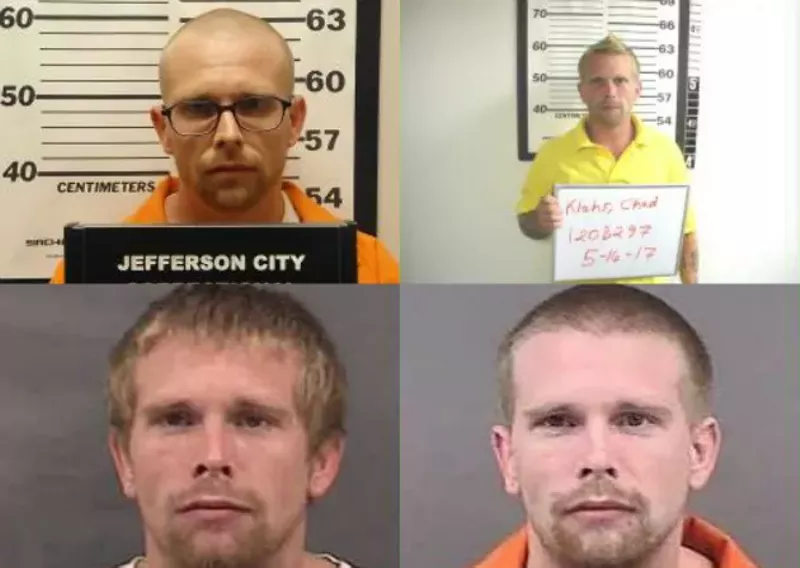 Images via Missouri Department of Corrections
Chad Klahs in prison mug shots over the years.
Fundraisers have been set up to support an Arnold police officer shot on Tuesday by a burglary suspect in his custody.
Officer Ryan O'Connor, 44, was transporting Chad Klahs to the Arnold Police Department when the 29-year-old career criminal allegedly pulled out a hidden gun and opened fire inside the police SUV, authorities say.
The bullets hit O'Connor in the back of the head or neck. Investigators believe Klahs, who had been placed in handcuffs at the time of his arrest, then committed suicide by shooting himself.
The officer suffered life-threatening injuries and was taken to St. Anthony's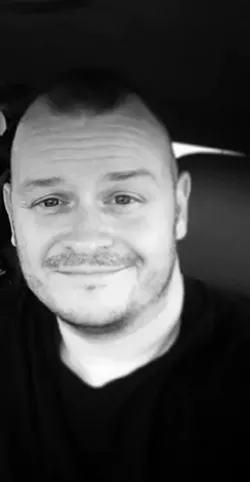 Image via Arnold Police Department
Arnold police Officer Ryan O'Connor
Medical Center.
Officers had taken one gun from Klahs during his arrest, but he had apparently concealed a second weapon that he ultimately used in the shooting. Arnold police saw the SUV approach a sally port at the police station, but it never made it inside, veering off and crashing after O'Connor was shot.
Jefferson County Sheriff's Captain Greg Higginbotham told the St. Louis Post-Dispatch
on Tuesday the county's investigators, who are handling the case, were still talking to Arnold police as they piece together the events.
"They're so distraught we can't even get information out of them, which I completely understand," he told the paper.
O'Connor has been in law enforcement for more than twenty years, the last three in Arnold. He also worked for Ferguson and St. Louis County. He underwent surgery on Tuesday, and his condition was considered stable, authorities say.
Klahs has been in and out of county jail and state prison during the past decade, pleading guilty to burglary, assault, harassment and stealing during that time. He was also transported to the hospital on Tuesday but died shortly after.
Backstoppers, an organization that supports the families of law enforcement and other first responders,
has donated $5,000 to help O'Connor
. A
GoFundMe page
is also raising money for the wounded officer. Donations totaled more than $6,000 this morning. Donations can also be made in person at Fortune Bank, 3494 Jeffco Blvd., in Arnold. The bank phone number is 636-464-9003.
We welcome tips and feedback. Email the author at doyle.murphy@riverfronttimes.com or follow on Twitter at @DoyleMurphy.