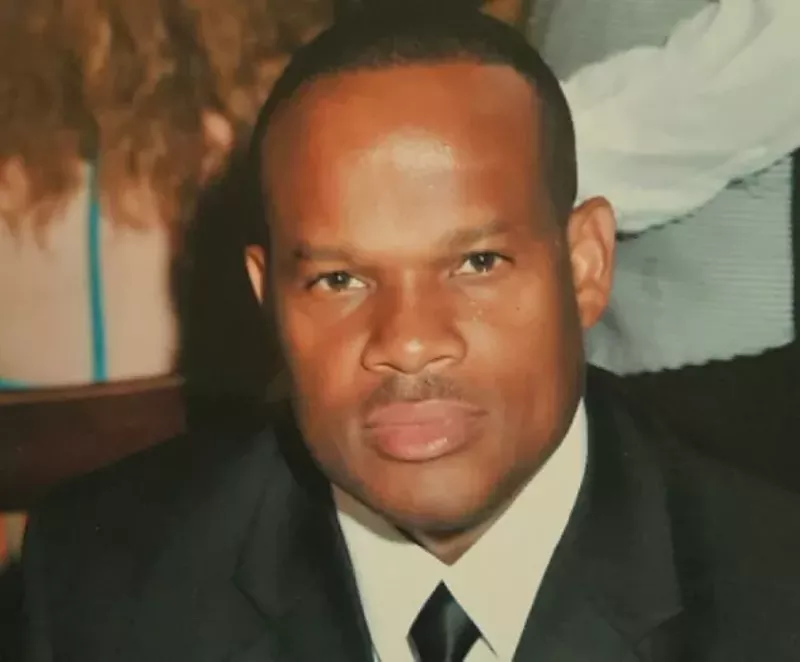 PHOTO VIA RYAN COUSINS
St. Louis police Capt. Ryan Cousins is still waiting to return to work.
Fired in 2016, a St. Louis police captain is still waiting to return to work — three weeks after a city board found he should not have lost his job.
The city's Civil Service Commission ruled in late September in favor of reinstating Captain Ryan Cousins with back pay. But the Ethical Society of Police, the union that represents black officers, says the St. Louis Metropolitan Police Department has failed to set a date to put him back on the job.
"The delay in the return of Captain Cousins by SLMPD is another example of why SLMPD isn't capable of fair discipline practices," the union said in a prepared statement.
Cousins, who commanded the Sixth District in north city, was suspended and then fired following a messy break-in investigation that ended with the black captain and his white subordinates trading accusations of a cover-up.
The controversy began in January 2016 when police responded to reports of gunfire in the Baden neighborhood. Officers didn't find anything at first, but they were soon dispatched to a nearby burglary call. Patrol officers searched the victim's house, and a sergeant eventually found a gun. That was a problem for the homeowner, a felon who wasn't allowed to own firearms.
The officers on scene later claimed Cousins ordered them to return the gun and write false reports that omitted the bit about the weapon. In a subsequent civil lawsuit, Cousins claimed the officers and the sergeant had treated the black homeowners like criminals in their own house, searched them illegally and then concocted a story to hide their misdeeds.
City cops regularly violate the rights of black people to conduct searches, Cousins alleged in a lawsuit against the city, "because they know they will be protected (not disciplined) when they engage in such misconduct."
The Civil Service Commission's unanimous decision found that the captain deserved a written reprimand but should not have been fired. The commission's findings are separate from the civil lawsuit, which is still pending.
The Ethical Society of Police has previously alleged that black police officers are subject to harsher punishments than their white counterparts. In today's statement, the union called on the department to reinstate Cousins and crack down on his accusers, "who appear to have provided false statements in 2016, during the investigation of Captain Cousins."
Lynette Petruska, the captain's attorney, says her client has not heard from the city or department about the possibility of reinstatement.
"If they put him back to work it would reduce their damages, but they seem bound and determined to continue to discriminate against him," she said.
The city has the right to appeal the commission's decision. City and police officials did not respond to requests for comment this morning.
Update: City spokesman Koran Addo described Cousins' situation as a "legal matter" and said the city wouldn't comment.

We welcome tips and feedback. Email the author at doyle.murphy@riverfronttimes.com or follow on Twitter at @DoyleMurphy.