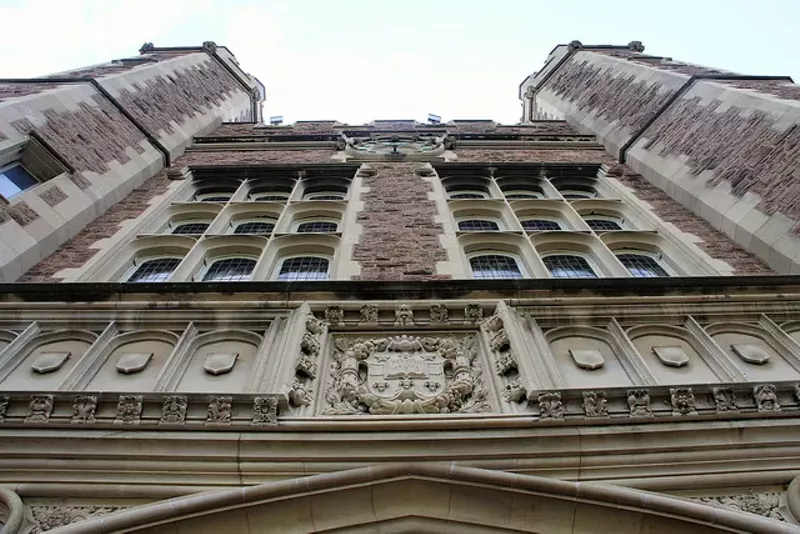 Graduate students at Washington University contemplating a union drive say they believe their university is trying to intimidate them — with a "FAQ" issued by the university's provost that suggested international students could be deported if they found themselves on strike.
If Wash U grad students formed a union and later engaged in a strike, students on F-1 visas could be legally barred from working as teaching assistants or researchers, the university claimed in the FAQ, which was sent to graduate students on August 31. It continued, "Under such circumstances, F-1 visa students could be subject to deportation whether they continued to 'work' or not."
The university later amended the FAQ. On September 7, it added this note: "The University would not report a student's change in status to the government unless it determined that, under the particular circumstances, it must do so in order to be legally compliant."
Students say that's cold comfort — and at odds with comments made by the university's chancellor, who responded to the Trump administration's immigration crackdown
by saying Wash U will
"zealously protect the privacy of confidential student information."
Says Kathleen Policy, a spokeswoman for the SEIU, "A lot of international students felt it was a threat to deport them. The graduate workers were afraid that if they joined together in a union, they would be deported if they went on strike."
Lucky Santino, a Ph.D. candidate in chemistry, says he was shocked the university would put out what he believed was bad information. "I already knew it wasn't true because I had already spoken to labor lawyers," Santino says. "So I was surprised the university was so public about supporting it."
The union has since announced a rally this morning to support grad student unionization efforts — with a particular focus on international students, whom they believe to be under particular pressure.
Provost Holden Thorp says the information was not meant to threaten deportation and that Washington University would not report international students unless they were somehow legally compelled to do so.
For the last year, some graduate students have pushed for unionization — with plans to join the Service Employees International Union, or SEIU. (That follows the union's successful effort to organize adjunct professors at the school.) The Graduate Workers' Union Organizing Committee currently has fifteen members.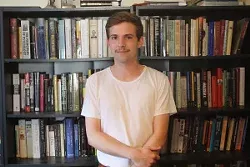 Santino, who joined a few months ago, says the committee has been building support over the summer.
"They're a myriad of things we are hoping to improve," Santino says. "A big one for me is improving healthcare. Essentially, we're afforded minimum coverage under the Affordable Care Act."
Yifan Diao, who is originally from China, is in his first year as a Ph.D. candidate and holds an F-1 visa. Diao has been on the committee for two weeks, but has been telling other students about the union for the last two months.
"I think international students have the same rights as American students," says Diao. "I think it's important for international students who think 'it's not my business, I don't care about the union' to know that we have the same rights."
After the FAQ, international students began to fear deportation should graduate student workers unionize. The FAQ also noted that universities "are legally required to report to U.S. Immigration and Customs Enforcement (Department of Homeland Security) if a student fails to maintain status."

However, under the National Labor Relations Act, Policy says, employees have the right to take action with coworkers regardless of their immigration status.
Thorp maintains that the original FAQ was accurate, but largely misinterpreted by students.
"I think the initial material we put on our FAQ, while factually accurate, was not explicit on this particular point," Thorp says. "We would treat them [international students] the same way we would our DACA students." The advisory was never meant to threaten deportation, he says.
Students still plan to rally at 10:45 this morning in front of Danforth University Center.
"Essentially, it's our first display of how many graduate students publicly support this effort," Santino says.