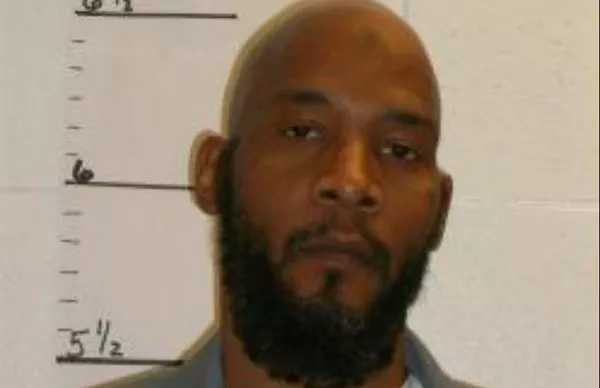 Just hours before
he was scheduled to be executed
, Marcellus Williams has earned a reprieve — for now. Governor Eric Greitens has issued
a stay of execution
in Williams' case, providing for more time to assess the case against him.
Williams' execution had been set for 6 p.m. this evening.
Greitens ordered that a five-person "board of inquiry" be assembled to look into evidence in the case against Williams and then make a recommendation to his office.
Williams' lawyers and other advocates had argued that new technology had allowed for DNA testings, which revealed that DNA present on the knife used to kill Lisha Gayle belonged to an unknown man, not Williams.
Williams was fingered in the case by two witnesses, but advocates say they were motivated by a $10,000 reward.
Williams was originally convicted in 2001, but his case gained new attention in recent years. On Sunday, the Missouri ACLU's executive director argued in
an op-ed in the St. Louis Post-Dispatch
that Greitens should spare his life, while a
change.org petition
drew more than 150,000 signatures.
The ACLU of Missouri's executive director, Jeffrey Mittman, detailed some of the problems in the case against Williams
in his essay
Sunday, writing,
In the case of Mr. Williams, his public defenders were unprepared. They were already involved in another high-profile capital murder case at the time they were representing Mr. Williams. They appropriately asked for a continuance, but were denied.

In addition, the court denied virtually all of Mr. Williams' requests for a full pre-trial investigation of the evidence against him as well as requests for forensic testing to clarify if any DNA linked Mr. Williams to the crime.
The Missouri Supreme Court had
previously refused to reconsider the case
.
We welcome tips and feedback. Email the author at sarah.fenske@riverfronttimes.com