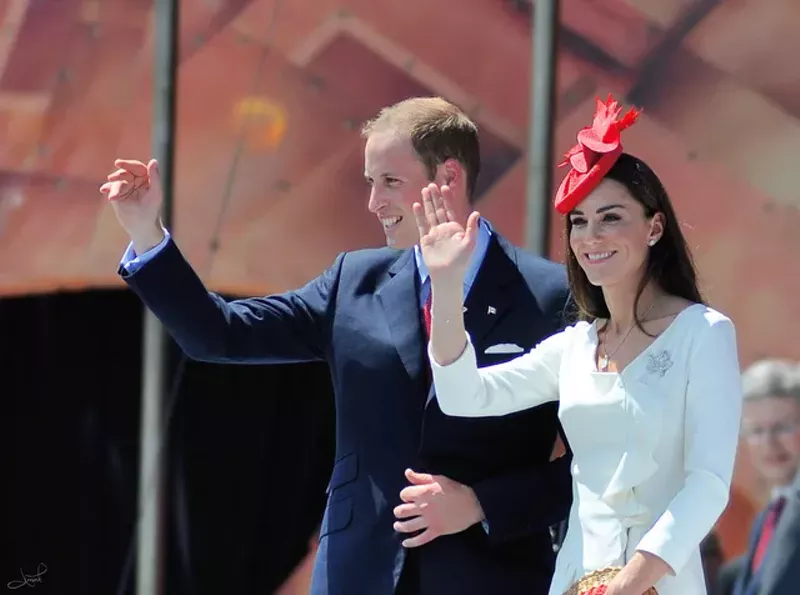 PHOTO COURTESY OF FLICKR/TSAI PROJECT
Despite what you may have read on kmov.com, Prince William is not skipping over his father to take the throne.
St. Louis' local CBS affiliate, KMOV (Channel 4), is a good place to get the latest Missouri news. Shootings, stickups, even the occasional fight at City Hall — the station has it covered.
But when it comes to breaking news on the United Kingdom's royal family? Let's just say you're better off sticking with the BBC.
Yesterday, the Meredith-owned station fell for some made-up news circling the Internet — namely, that Queen Elizabeth had decided to skip right over her son, Prince Charles, and designate his son Prince William as heir.
As far as fake news goes, it wasn't particularly crazy or outlandish — there has been chatter for years than the queen might do just that. And so when an
unsourced item
appeared this week on a Nigerian website no one had ever heard of, most of the Internet looked the other way.
Not KMOV. A Meredith producer apparently quickly wrote the item up as fact. And in a practice that's become all too common among some local TV news producers, the published account failed even to link back to the place where the (fake) story had been stolen from. KMOV.com then published it.
There are several reasons journalists are supposed to include their sourcing. One, most obviously, is to credit the person or publication who broke it. But second, and more relevant in this case, is to allow readers to assess the credibility of the source for themselves.
At some point yesterday, someone at Meredith must have realized the fake news was fake. But here's the thing about the Internet. If you fall for something false in 2017, there's no need to publish a mea culpa or even a retraction! Just sweep your error under the rug, with a little more vague sourcing that complete absolves you of your goof.
"False reports claim Queen Elizabeth passed down crown to grandson," KMOV's story was amended to say.
And then, a bit later, this chestnut: "We have not been able to confirm the sources or any facts pertaining to the succession of the crown."
No mention anywhere that KMOV itself was among those disseminating the "false reports," because ... well, why would anyone admit something like that?
By this morning, someone at KMOV apparently flagged the non-retraction walk-back. The amended story can no longer be found on the station's website, although we found a
few other Meredith stations
still featuring it.
We welcome tips and feedback. Email the author at sarah.fenske@riverfronttimes.com