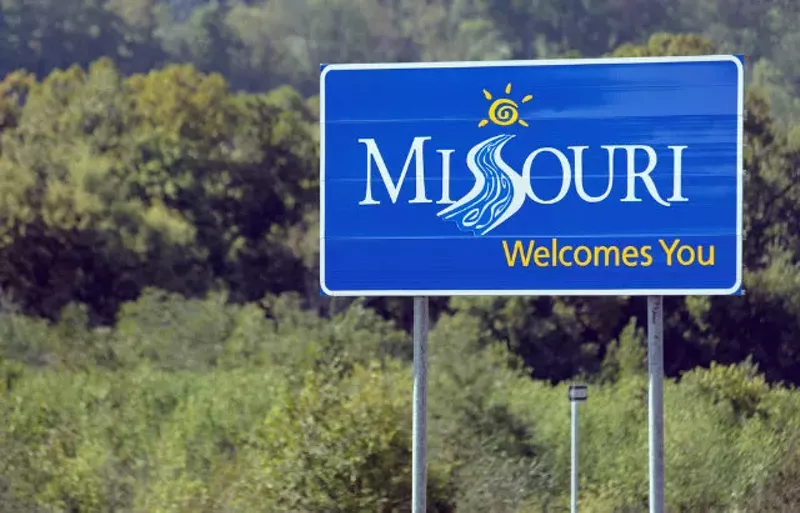 We love to brag about our city, whether it's
praise for our frozen custard
,
appreciation for our parks
or
a news flash about our red-hot real estate market
. But no place is perfect — and, according to a recent study, our home state leaves much to be desired.
Earlier this month, CNBC published a list of
"America's worst states to live in 2017."
The statistics were drawn up as part of the Quality of Life category of the news outlet's yearly ranking of
America's Top States for Business
. The category ranks each of the 50 states based on its livability, with metrics including the crime rate, air quality, attractions, legal protections against discrimination, health and health care. Apparently, CNBC thought it would be a good idea to shame the ten least livable states in their very own list — which (surprise!) includes Missouri.
Missouri ranked No. 5 on the list, which set No. 10 as the best (if you can call it that) of the worst and No. 1 as the very, very worst. Out of a possible 300 points for quality of life, Missouri earned a shameful 99 points.
The main reasons? Missouri's high crime rate, poor health and lack of inclusiveness.
"Show Me how to stay safe in Missouri, where violent crime in all categories has been rising, in some cases by double digits," the list reads. "Missouri also lacks statewide protections against discrimination based on sexual orientation, marital status and gender identity. And the state is near the bottom for public health funding."
Apparently, though, we have one strength: attractions. Maybe we should thank the Gateway Arch for making us not totally fail this ranking.
Out of the ten states on CNBC's self-proclaimed "Top States hall of shame," Kentucky landed at No. 10, while Alabama was labeled as the absolute worst. Other states to make the bottom ten included Mississippi, Indiana, Arkansas, Oklahoma, Louisiana and New Mexico, which tied with Tennessee.
But hey, we are seeing improvement. Last year, Missouri ranked 49 out of 50 states in CNBC's Quality of Life ranking. Here's hoping things can continue to go up from here.
To see the full list, visit
cnbc.com
.