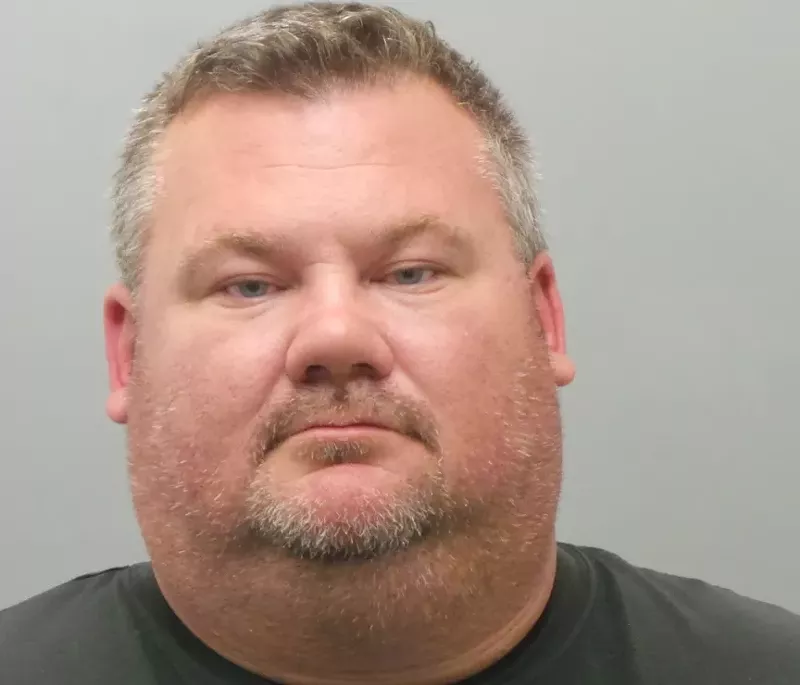 Image via St. Louis County Police
Samuel Starns is the second of three "primary suspects" charged in a prolific burglary ring.
St. Louis County police detectives are quietly building the case against an alleged burglary ring accused of looting construction sites across four counties and the city during the past three years.
Two of three "primary suspects" have now been charged and more than $100,000 worth of appliances and tools have been recovered. Investigators are working on charges for the third suspect while evaluating the involvement of a fourth person, a police spokesman says.
Detectives think Samuel Starns was one the main players, acting as a middleman for a prolific burglary suspect who was charged in May.
Starns was charged on June 27 with felony stealing after police served a search warrant on his home in Lemay and recovered a stolen Monte Carlo ceiling fan and Kichler chandelier, according to court documents.
The 40-year-old, who is facing drug charges in a separate Jefferson County case, admitted the items were stolen and also confessed to accepting pilfered appliances from 34-year-old Timothy Nash and then routing them to a buyer, the documents say.
Image via St. Louis County Police
Timothy Nash stole more than $43,000 in goods, police say.
Nash, authorities allege, was a relentless thief. He was previously convicted in 2015 for burglaries in St. Louis and Jefferson counties, and he was still on probation when he was arrested in May. Investigators had uncovered a stash of more than $100,000 of stolen appliances, fixtures and tools in a back warehouse at Anthony Auto Sales in the 3700 block of Bates Street on the edge of the Holly Hills neighborhood in south city.
Nash admitted to personally stealing more than $43,000 worth of items, police say. He took General Electric range hoods, Whirlpool refrigerators and Lennox air conditioners along with plumbing hardware and light fixtures, according to court documents.
Police say the burglaries spanned across St. Louis city and the counties of St. Louis, Jefferson and St. Charles in Missouri, extending across the river to St. Clair County in Illinois.
Police have said they decided to investigate Nash after recognizing a pattern in the burglaries that was similar to his previous crimes in St. Louis County.
Image via St. Louis County Police Department
Police found a cache of more than $100,000 worth of stolen items.
We welcome tips and feedback. Email the author at doyle.murphy@riverfronttimes.com or follow on Twitter at @DoyleMurphy.