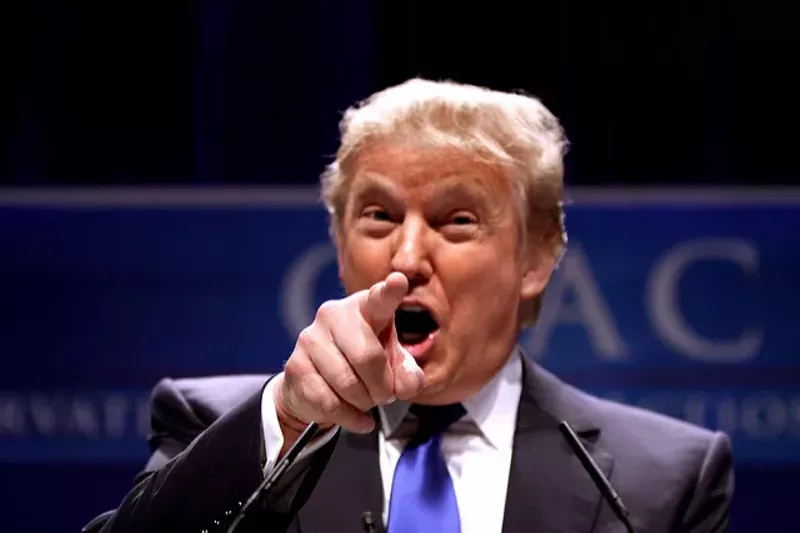 A series of unhinged Facebook posts threatening to assassinate President Donald Trump — including a suggestion that Trump needs "a blade in the neck" — has landed an Edwardsville man in jail.
According to a federal indictment, Joseph Lynn Pickett's June 15 Facebook activity so alarmed his former coworkers that they contacted the Secret Service. That brought the scrutiny of Special Agent Vincent Pescitelli, who only needed to scroll through Pickett's posts to gather the necessary evidence.
Pickett, 45, who was arrested last week, is now facing a federal charge for making a threat against the president.
In an affidavit submitted with the indictment, Pescitelli included screenshots of Pickett's Facebook rants. The first began, "So what's on my mind? Before I die I want our president and congress to sign a treaty to never side with Russia or any enemy of the United States of America! If one will then that person deserves to be shot!"
Pickett also seemed to dare the Secret Service to do something about his assassination plan. He sprinkled emojis into his taunts.
Screenshots of Pickett's Facebook posts cited by a Secret Service agent's affidavit.
In another of Pickett's posts, he boasted that he owned several guns, including an AR-15 and AK-47, and that he hoped someone would call the police so he could have an an excuse to "use my firepower."
Citing court records,
the Belleville News Democrat reports
that Pickett will be detained until his trial because of concerns for his "mental instability."
According to the indictment, Pickett worked at Lowe's in Granite City until six to eight months ago. He was apparently fired for making threats against a coworker.
Pickett's Facebook profile currently doesn't show the offending June 15 posts, but it does feature a photo of a historical plaque located at Dealey Plaza, the site of the assassination of President John F. Kennedy on November 22, 1963. Pickett's photo of the plaque is dated November 21, 2016, one day before the anniversary and two weeks after Trump's election.

Follow Danny Wicentowski on Twitter at @D_Towski. E-mail the author at Danny.Wicentowski@RiverfrontTimes.com