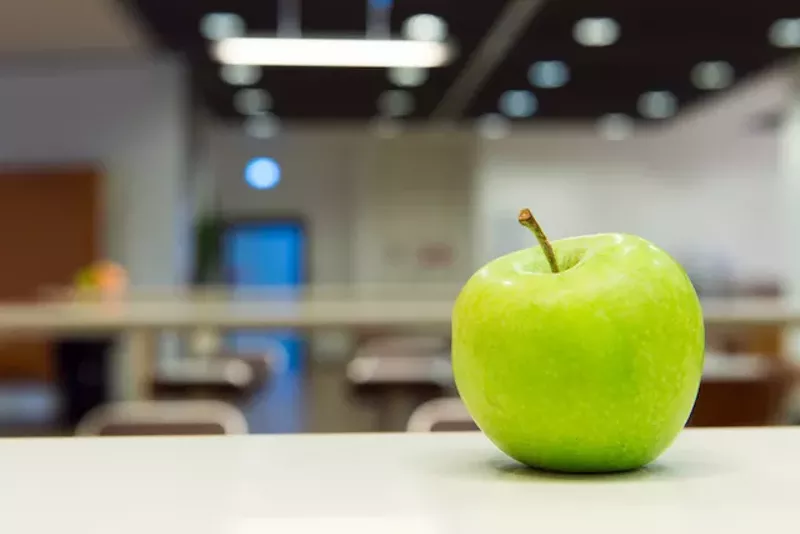 SHUTTERSTOCK/ Kenishirotie
Not every kid is excited about school being out for the summer.
When you're a kid who relies on free school lunches to keep the hunger pangs at bay, summer can be a tough time of year. Summer nutrition programs, which connect kids with free food, are an important way to fill the gap.
And Missouri recently made some big strides in its programs, a national study shows. Examining the summer of 2016, it found that even as 4.8 percent fewer children were served nationwide by such programs than the prior year,
Missouri actually increased its number of meals by 7.4 percent
.
So that's the good news. The bad news? We still rank 42nd out of 50 states — suggesting that the Show Me State has a long way to go.
The national nonprofit Food Research & Action Center has set a goal of getting at least 40 percent of those children eligible for free and reduced lunches into summer lunch service. Top performing states, which include New Mexico, New York and Vermont, have achieved rates higher than 30 percent.
But Missouri is reaching fewer than one in ten kids in that population — just 9.7 percent, the study found. That's even with the gains notched in 2016.
Lucinda Perry is the director of strategic initiatives for St. Louis-based Operation Food Search, which actively works to end childhood hunger (and feeds more than 200,000 people on a monthly basis in the area). Some of its initiatives have seen big gains in recent years, helping the state's overall percentage to grow.
Payne points to its Mobile Meals program, which sets up at a community location like, say, a park or a library, attracting hungry kids with a program and persuading them to stay for a meal.
Part of the difficulty in connecting kids with food is that the programs — funded by the federal government — require that kids eat on-site. You can't just persuade parents to drop by and pick up a brown bag; you have to get the kids to stay long enough to eat it. The Mobile Meals program addresses that head-on.
"It's been a game changer," Perry says. "Forty percent of our growth over the summer of the 2015 was in that program." This summer, the mobile summer meals program will increase from eight locations served by one van to 33 locations served by a fleet of three.
Getting the numbers up statewide, Perry says, will require further sharing of best practices across the state, as well as continuing to look for ways to expand the population being reached.
Says Perry, "We seem to be turning the corner, and trends are promising, but we still need to do more." After all, 42nd of 50 is better than it could be, but not by much.
We welcome tips and feedback. Email the author at [email protected]