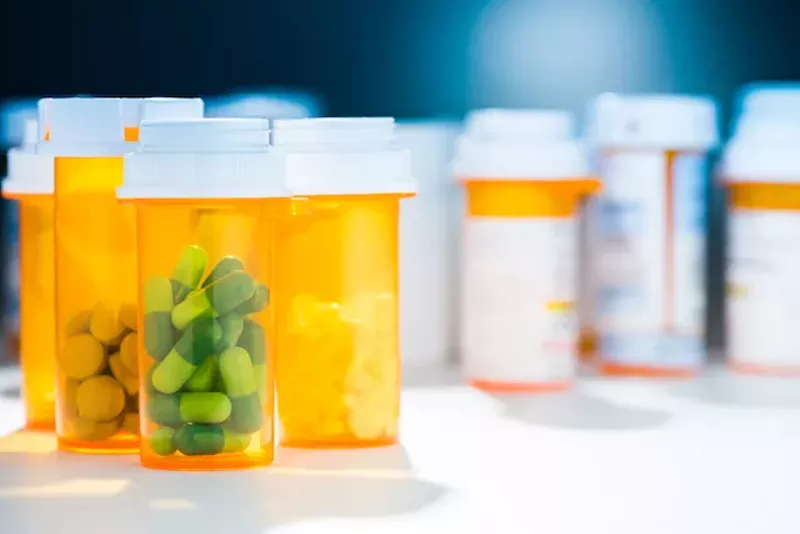 SHUTTERSTOCK/By EHStockphoto
Missouri kids in foster care are far too likely to be doped up with too many prescription drugs, at too young an age and with too little information given to foster parents.
Those are the explosive allegations in a lengthy new, first of its kind class-action lawsuit filed in federal court this morning by the Saint Louis University Legal Clinic, Children's Rights Inc. and the National Center for Youth Law. The law groups filed the suit on behalf of children who are in or will be placed in the foster care system in Missouri. Their targets: The Missouri Department of Social Services and, in particular, its Children's Division.
The suit outlines the problem starkly. Thirty percent of Missouri youth in foster care or group homes are on some form of psychotropic drug — that's twice the national rate of eighteen percent for such a population. And even though a 2011 federal law requires states to adopt protocols to monitor and carefully regulate such medications, the suit says, the Children's Division of the Missouri Department of Social Services has done more or less nothing to ensure compliance.
Missouri officials have known for more than a decade that they need to grapple with this problem, says Sara Bartosz, deputy director of litigation strategy for the national nonprofit Children's Rights Inc. She describes the state as "deliberately indifferent" to the dangers in its system, saying that owing to "a lack of will, a lack of urgency .... children are being placed in harm's way every single day."
Notes Bill Grimm, a senior attorney at the National Center for Youth Law, "It's not like this [lawsuit] is a surprise to them. It's not like they didn't know they had to put in safeguards. But even though they've had the knowledge, they have't acted upon that knowledge for a decade or more."
Grimm notes that other states have put best practices in place to help prevent overprescription within the foster care system of these powerful medications — which include anti-psychotic drugs, anti-depressants and stimulants. Some states require that, when psychotropic drugs are prescribed, the court supervising a child's placement in foster care must be notified. Other states have contracted with medical schools to make sure that any use of high-risk drugs get a second opinion before they're prescribed to foster kids. Not so Missouri.
As a result, many of the 13,000 kids within the state's system are prescribed medication they don't need, at higher doses than they should get. (The lawyers note that much of the use for children is "off-label," meaning it hasn't been approved by the FDA.)
And the foster parents who are trying to help them are flying blind. Not only does Missouri fail to provide them with comprehensive medical records, but the lawsuit details at least one instance where a foster child arrived at a new placement clutching medication wrapped in tissue paper — no records to explain the dosage, what the drugs were, or why they were needed.
In a system that by definition works with broken families and suffers from poor communication, Bartosz notes, a centralized record system is a necessary "proxy" for birth parents. Yet they're not being kept.
Melissa Shelton, a Missouri foster mom for six years, as well as a school counselor, decried the lack of information provided to foster parents. "I have rarely — and I feel like it may be never — been presented with medical information form the case workers upon their arrival at my home with the children. More often, I receive a child, and that's it."
And that just continues the cycle of overreliance on powerful drugs — drugs that can affect children's central nervous systems for the rest of their lives. Some of the children whose cases are detailed within the lawsuit have ended up on powerful doses of as many as six or seven medications at a time — to the point that the foster parent of one described seeing him "twitch" and "tweak." "I feel like I have knives in my eyes," he told her, according to the suit.
Notes Bartosz, "Close to 4,000 children at any given point in time are on these medications without informed consent. This is tragic and unacceptable. And this is something that must be fixed — and fixed right away."
We welcome tips and feedback. Email the author at sarah.fenske@riverfronttimes.com