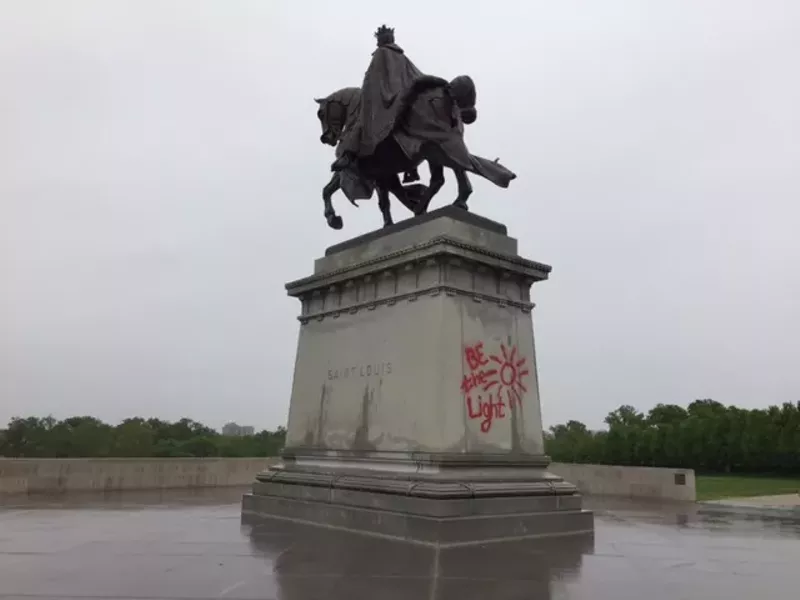 PHOTO BY SARAH FENSKE
We can think of better ways of "being the light" than defacing 111-year-old statues.
Just one week after St. Louis the King got a bath, he's going to need another.
The
Apotheosis of St. Louis
— also known as the handsome bronze statue of Louis the King that stares out over Art Hill — got his once-every-two-decades scrubbing last month,
an intense process
that involved scaffolding, dry ice pellets and fine wire brushes.
But no sooner was the refurbished statue revealed than some jerkoff took to its base with a paint job declaring "Be the Light." Best we can tell, the painter struck some time in the last twelve hours, although we can't swear to it.
Forest Park Forever, which helped pay for the $50,000, month-long refurbishment to the statue, wasn't aware of the damage when we reached out this morning, and our call to the city parks department — which owns and maintains it — wasn't immediately returned.
We'll update this post if we learn more. In the mean time, assholes, leave the old guy alone!
Update on May 4:

Less than 24 hours after the damage was first spotted, it's now totally gone, and the statue is looking none the worse for the wear. King Louis has seen a lot in his 111 years atop Art Hill; there's no way a little paint is going to stop this monarch!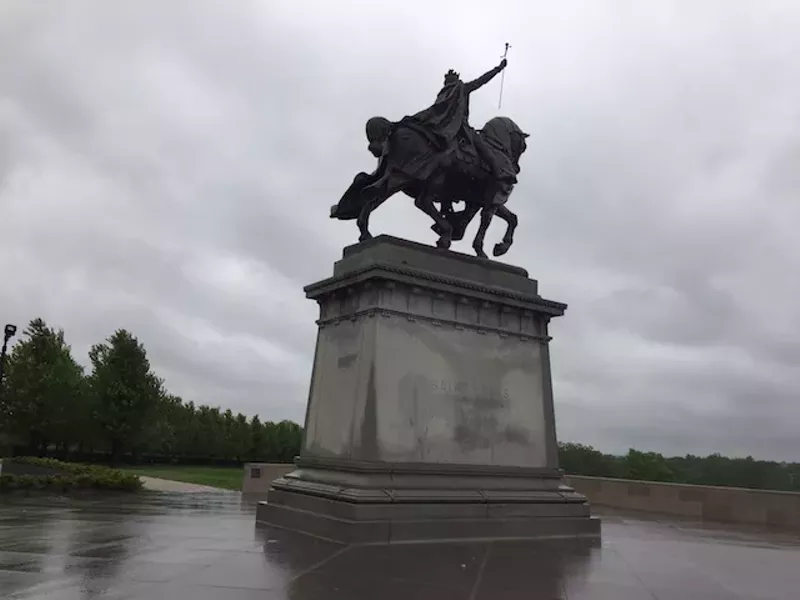 We welcome tips and feedback. Email the author at sarah.fenske@riverfronttimes.com