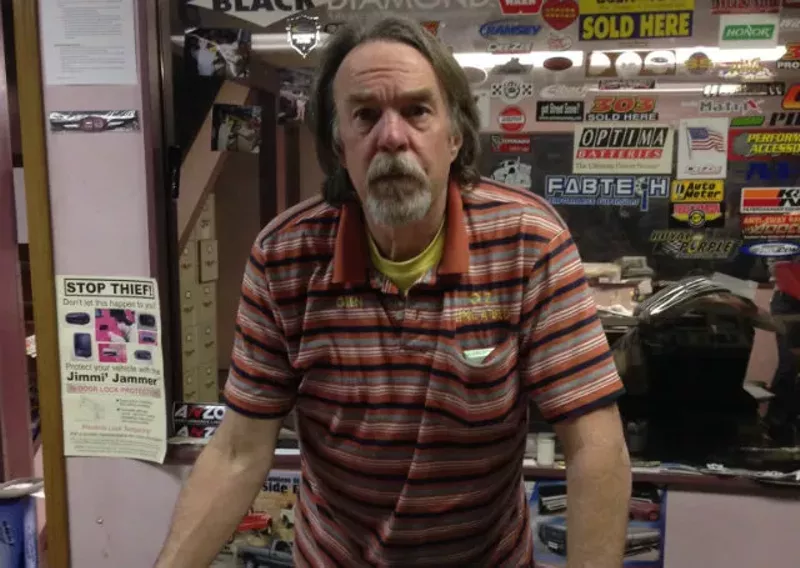 PHOTO COURTESY OF CHRISTOPHER BENT
Glen Ozenkoski.
For decades, Glen Ozenkoski operated a truck customization business in the city of Jennings called
O.Z. Line-A-Bed & Property
. But last October, he alleges, city officials ordered him to produce a "zero balance" letter showing he was up to date on state taxes. When he couldn't, they padlocked his business.
And even though Ozenkoski owns the building free and clear, months later, he still remains barred from accessing it, according to a lawsuit filed on his behalf Monday in federal court.
It gets worse.
When Ozenkoski explained that cleaning up his tax issues would require access to his business records, receipts and other documents stored on site, city officials denied his request. Later, they agreed to let him in for one hour. But they never showed up, according to the lawsuit. He waited for an hour.
That's even though the city has never held any hearing or formal process, says his attorney, Christopher Bent.
"To tell this man he cannot enter his business without the benefit of any due process, I thought this could not happen in the U.S.," Bent says. "This is like something that happens in a third-world country."
O.Z. Line-A-Bed & Property has been closed since October.
Bent notes that Ozenkoski has lost his livelihood — a business he operated for 30 years. "He is no longer able to operate his business in the city of Jennings," he says.
Ozenkoski's lawsuit, which Bent filed in federal court Monday, alleges the city of Jennings violated his due process rights and right of protection against unreasonable search and seizure.
Jennings Mayor Francine Dugger, who is named in the suit, did not return a call seeking comment yesterday.
Bent says Ozenkoski was delinquent in his taxes, but that he owns the building free and clear — and it's in his own name, not the business. He had been working for some time "to come into compliance" on any taxes owned, only to find his business taken from him.
"It was a complete change from the procedure they followed for quite some time," he says.

We welcome tips and feedback. Email the author at sarah.fenske@riverfronttimes.com