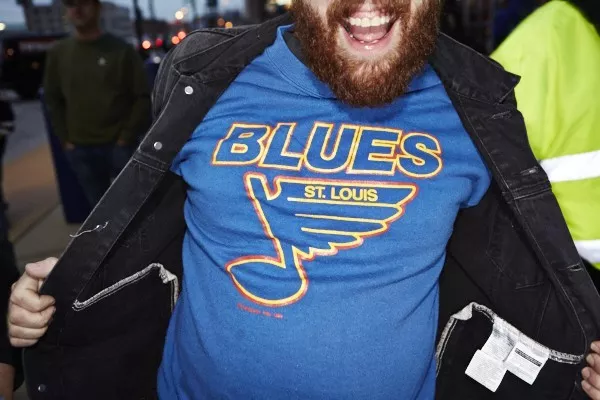 In the midst of a playoff run to the Stanley Cup, the St. Louis Blues social media team is elevating the sportsmanship of its own fanbase through the time-honored traditional of a public Twitter smackdown.
Last night, as the Nashville Predators' otherworldly defenseman P.K. Subban was carving up the Blues on the way to a 4-3 victory, a Blues fan named Ryan Dix, tweeting under the handle @LordDixick, took a jab at Subban's race.
And the Blues Twitter account
slapped him right back
.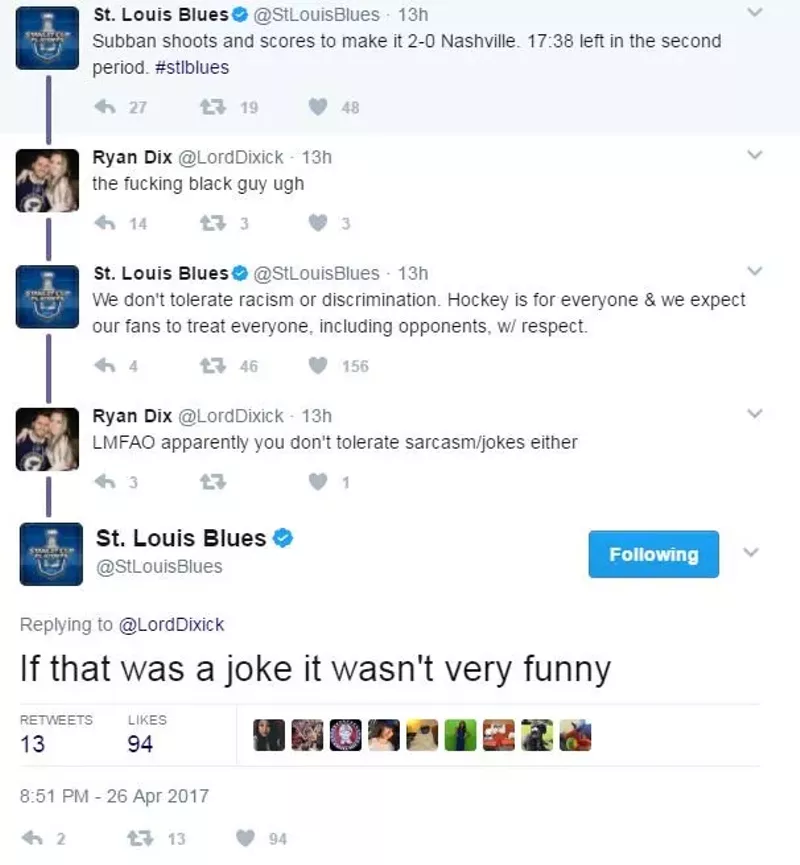 A rarity in hockey, Subban is black. And this isn't the first time his race has been dragged into the Twitterverse by a thin-skinned sports fan who just can't handle his dominance. In 2014, Subban was targeted with blatantly racist tweets by Boston Bruins fans. At the time, in comments to ESPN, Subban
suggested
that the
overwhelming negative response to the racism
demonstrated the strength and diversity of the league.
Blues fans might agree. The team's response was hailed by many on Twitter as a clear-cut example a professional team acting, well, professionally and decently.
And as for Ryan Dix? Naturally, he's since his made his Twitter account private. However! We managed to grab a screenshot of Dix's last Blues-related tweet, in which he offered an unreserved apology that's both thoughtful and an eloquent reflection on sports fando — wait, no, just kidding, he's still an asshole.
Keep laughing, buddy.

Follow Danny Wicentowski on Twitter at @D_Towski. E-mail the author at Danny.Wicentowski@RiverfrontTimes.com