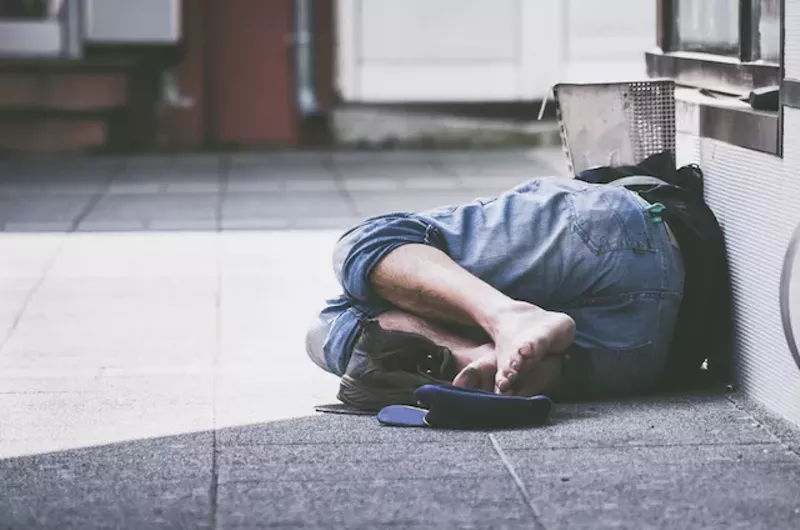 SHUTTERSTOCK/Srdjan Randjelovic
A comprehensive study of homeless youth in St. Louis has found that they are at high risk for sex trafficking — with fifteen percent reporting that they'd been victims. An additional three percent report being forced into dealing drugs as youths, a form of labor trafficking.
And the numbers are even higher when it comes to LGBTQ youth. Forty percent of homeless gay and lesbian youth in St. Louis surveyed in the study told interviewers that they had been victims of sex trafficking.
Teens who'd been in the foster care system were particularly at risk. Though they comprised 21 percent of those surveyed in St. Louis, they accounted for 29 percent of all sex trafficking victims.
The
study
was conducted by Loyola University New Orleans' Modern Slavery Research Project, in conjunction with Covenant House International. The nonprofit agency serves homeless youth across the world. Its St. Louis office was one of ten chosen across the nation for the study, with fieldwork done from February 2014 to June 2016.
The study involved trained researchers questioning homeless youth aged seventeen to twenty-four about their experiences.
Overall, the youth are often desperate — for enough food, a place to stay — and ripe targets for those who would exploit them. Across the ten cities in the study, 91 percent of respondents reported being approached with work opportunities that ended up being a scam or a sex trafficking situation. Nineteen percent had engaged in "survival sex" just access food or shelter. Similar to the numbers locally, fourteen percent in the national study reported being trafficked for sex and eight percent for other labor.
Sue King, executive director of Covenant House Missouri, hopes the report will be an eye opener for those who care about children in the area — and for law enforcement in particular.
"The stereotype is that women are brought to the U.S. and sold for sex or sold into labor," she says. "But that's just one smaller part of it. This is also part of our community, even though people don't really know about it."
She adds, "Those who are homeless are so much more vulnerable to be trafficked than those outside our community."
Missouri Attorney General Josh Hawley recently generated headlines for
an initiative to combat human trafficking
. Hawley's effort, which will be based in his consumer protection unit, aims to target businesses that are a front for traffickers.
King says she believes that one practical step that would go a long way in helping trafficked youth is for law enforcement to stop treating them like criminals. "If they're pulled over by the police, they should be treated as victims," she says — something that, in her experience, isn't the case locally.
"It's an area where we need to see increased awareness and education for the law enforcement community," she says.
The study highlights a few specific ways to do that, as well as some other policy recommendations, tailored for Missouri:
- create comprehensive "Safe Harbor" protections that explicitly immunize minors from prosecution for engaging in commercial sex acts, regardless of the use of force, fraud, or coercion.
- remove loopholes that allow juvenile trafficking victims to be adjudicated as delinquent for trading sex and that allow minors to be criminalized for sex acts committed as a result of victimization.
- allow vacatur of convictions for those adults found guilty of crimes committed as a direct result of being trafficked.
- create alternatives to detention that provide specialized services for victims of human trafficking.
- require training for law enforcement to identify labor and sex trafficking victims and on trauma-informed techniques for inter- viewing potential victims.
- require that law enforcement refer juveniles who are detained for engaging in commercial sex or other forced illicit behavior to child protective services agencies.
For more from the study,
check out the online version
.
We welcome tips and feedback. Email the author at sarah.fenske@riverfronttimes.com