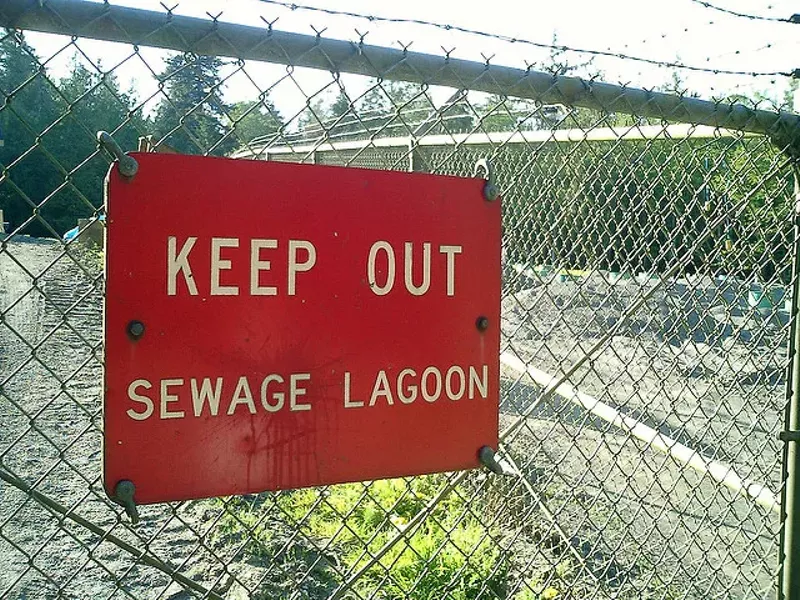 On Tuesday, the city of St. Joseph, located about 45 minutes north of Kansas City, will dump a whole bunch of poop into the Missouri River, because people from that side of the state are dumb gross jerks, unlike those of us from this side of the state, who are sophisticated geniuses.
The
St. Joseph News-Press
reports that roughly 16 million pounds of untreated waste will be released into the river over the course of two days starting at 6:30 a.m. Tuesday while repairs are made to the city's dumb gross treatment plant.
The sea of poop will then make its way to the St. Louis area, pushed along by the current of the longest, most majestic river in North America. Or as St. Joseph likes to think of it, "the toilet."
"I would say this happens maybe a couple of times a decade," Andy Clements, the city's assistant director of Public Works and Transportation,
told the News-Press
in a shocking admission. (Apparently we've been subjected to St. Joe's poop for years.)
Clements also had the gall to claim the wastewater will be diluted to a point that it will not impact downriver communities, which sounds just like something one of the people from that side of the state would say. He probably also washes his hands with his own pee.
It is unclear exactly when the poop will arrive here in town, but it would probably be wise to cancel any mid-week Missouri River jet-skiing plans.
Get your shit together, western Missouri! And then maybe dump it somewhere else — what's the matter with Kansas?
For more on St. Joseph, see "Eating Fries Until I Puked Helped Me Understand Donald Trump's America."