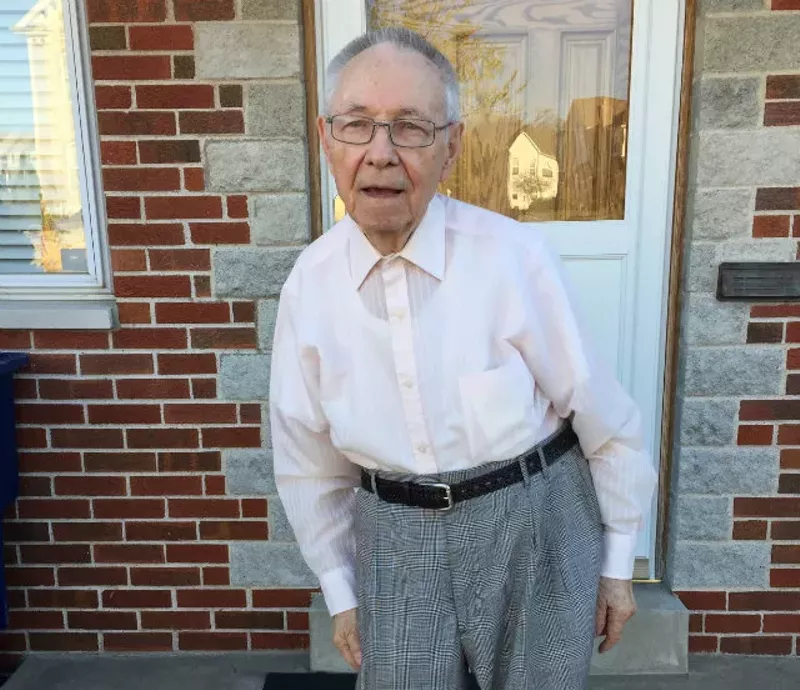 Decades ago, a Hungarian immigrant living in south St. Louis named Karlo Tanko opened savings accounts at a branch of Boatmen's Bank that would grow to $60,564. And in 1996, when Bank of American acquired that historic St. Louis-based bank, it acquired Tanko's accounts, too.
But five years ago, when Tanko inquired about his money's whereabouts, he started getting the runaround. It took years, but his lawyer Albert Watkins says that last year, Bank of America finally informed Tanko that his account had been withdrawn. He was given a receipt from 2003, bearing what was ostensibly his own signature.
But Tanko was adamant he had signed no such thing, Watkins says. Beyond that, he says, the bank couldn't explain where the money had gone — transferred to another account? Cashed out? Such records are federally mandated, Watkins says; the bank couldn't produce them. Watkins grew convinced the signature was a forgery.
But even Watkins was shocked by what he learned from the expert he hired to look at the withdrawal receipt. His expert alleges not only that Tanko's signature from 2003 was forged — but that the person who forged it was likely the very same Bank of America employee who filled out the rest of the form.
Now Watkins has filed a lawsuit in St. Louis Circuit Court against Bank of America on Tanko's behalf. And the 97-year-old, who made his money as a jeweler, is demanding his money back.
A spokesman for Bank of America said the bank would have no comment. The suit was filed Friday.
Watkins repeatedly contacted the bank, but says he has run out of patience. "This guy is 97," he says. "You've got to give deference and respect to him. We gave them plenty of time and plenty of opportunity to figure out what's going on."
Watkins says he has not been able to ascertain if the employee who signed the withdrawal paperwork is still with the bank. But he is determined to get to the bottom of what happened to Tanko's money.
The money in question — which should have grown to $77,477 by 2016, the suit says — represents "a substantial part" of Tanko's remaining assets, Watkins says.
"If he were my father, I'd be hard-pressed not to go to a sporting goods store and get a bat to take care of this," Watkins says.
We welcome tips and feedback. Email the author at sarah.fenske@riverfronttimes.com