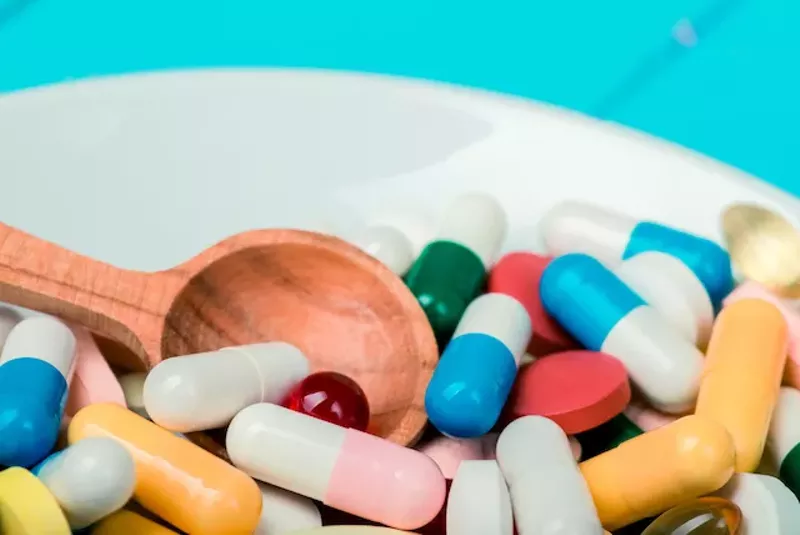 SHUTTERSTOCK/funnyangel
Formerly part of Express Scripts, Rx Outreach promises cheaper meds for patients who qualify.
These days, the idea of getting medicine for cheap sounds too good to be true. But a St. Louis-based non-profit, Rx Outreach, is making affordable prescription medication a reality.

The mail-order pharmacy serves patients across the country by providing low-cost drugs for chronic illnesses to those for whom paying the steep price of a deductible might mean forgoing food. The non-profit reports that it has saved patients more than $320 million in seven years, touting "strong relationships with donors and pharmaceutical companies" that give it access to lower-cost medications.

Rx Outreach began as a Patient Assistance Program within Express Scripts, the St. Louis-based mail-order behemoth. Soon after, it split to form its own non-profit, fully licensed pharmaceutical provider.
"Many people think that a non-profit represents something 'less than' in comparison to a for-profit," says Darryl Munden, president of Rx Outreach. "But we have the same capabilities that you would experience there … we're [looking] at automating processes so that we can serve more people."
For Munden, providing affordable medication is personal; in his youth, he lost his grandmother, who sacrificed her own health to care for her family. He recognized the hardship many patients face — balancing one's life with one's budget.
Previously, Munden was a director at Express Scripts; the non-profit's founder and chairman Michael Holmes requested his help in orchestrating the spinoff from its parent company. He's now led Rx Outreach since January 2016.
For many people, the process of qualifying, ordering and paying for prescription medication can be confusing and stressful. But Rx Outreach aims to make it easy: For patients making under 300 percent of the federal poverty level ($35,640 or less for a single person), a completed prescription from their doctor is all they need for most medications. After registering online, they can purchase 90 or 180-day supplies of their prescribed medication, often for less than $20, with no enrollment or shipping fees.
"Rx Outreach is working on behalf of the patient," Munden says. "We are cash-only, while Express Scripts is insurance-based."
And with plans in Congress to repeal the Affordable Care Act, Rx Outreach could find even more people in need of its services.
"'Repeal and replace' has been all over the map, but I suspect that the way things are moving, it'll result in more people being uninsured," he says. "For us what that means is that we expect to serve more patients, and prepare to do it efficiently."
Indeed, "efficient" is the name of the game at Rx Outreach's headquarters in Maryland Heights; there, pharmacists oversee an automated production line that ensures patients' orders are filled quickly and correctly.

The company is eager to share success stories. One patient, after being diagnosed with congestive heart failure, faced $1,800 in monthly bills for his eleven prescriptions. However, with the help of Rx Outreach, he has managed to live for nine more years without resorting to selling his home to afford his medication. Meanwhile, a Medicare-eligible couple that saw their arthritis medication jump from $50 to $500 a month got their medicine for free after Rx Outreach worked with the manufacturer.
As a non-profit, Rx Outreach is mission-driven and exists to serve the patients. Munden says the organization was founded on the Christian value of "Honoring God by Serving Others," which is printed on every prescription bottle.
"We don't have to answer to shareholders," says Munden. "We just have to be happy with the service we provide and the impact we have on the patients we serve."