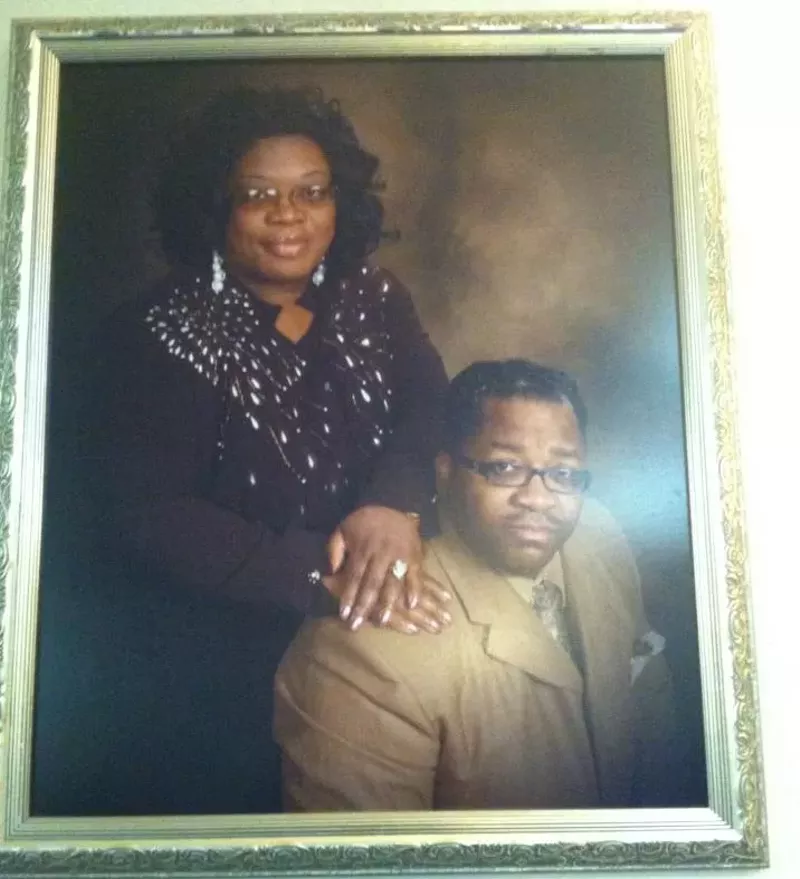 image via Facebook
New Birth Powerplex Ministries posted this photo of a framed portrait of "our wonderful Pastor & Beautiful First Lady Stafford" on its Facebook page in 2013.
The pastor of a north St. Louis church
who was recently the subject of an alert from the Better Business Bureau
has pleaded guilty to filing a false tax return and mail fraud in federal court — as part of a criminal probe into a scheme that took more than $1 million from 31 victims.
Mark Q. Stafford of O'Fallon, Missouri, was a pastor at New Birth Powerplex Ministries. He made the guilty plea as part of a deal with prosecutors, according to a press release from the U.S. Attorney's Office.
The office said that Stafford "admitted in open court that he falsely represented to clients of the Stafford Financial Firm that their funds would be placed with Quest Financial Holdings or Gain Capital Group ... In truth and in fact, Stafford did not open any accounts at Quest Financial Holdings or Gain Capital Group in his clients' names."
Instead, prosecutors say, he took the money. The U.S. Attorney's Office alleges that Stafford simply deposited some of the funds into his own accounts and used them for his own personal benefit: "Stafford obtained approximately $1.26 million in proceeds from approximately 31 victims and caused an actual loss to those victims in the approximate amount of $1.08 million."
Stafford also failed to file any tax returns at all in 2012 and 2014.
Stafford appears to have been the church's main spiritual leader. A photo
on its Facebook page shows him with the church's "beautiful first lady"
and also contains a quote from him urging parishioners to take positive actions: "'You can determine your future from what you do in your presence' Pastor Mark Q. Stafford." Another quote, a Bible verse from Acts, urges people to give generously: "The blessing is in your giving."
The
BBB told KMOV last week
that Stafford used his role with the church to find clients. And those clients say he then disappeared with their life savings. One family tells KMOV they invested nearly $100,000 before he stopped returning calls or emails and failing to surface at his home or church.