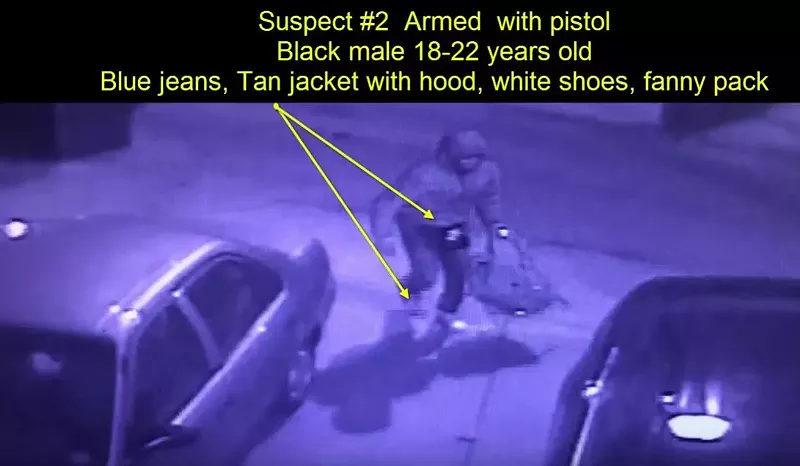 Image via SLMPD/YouTube
One of the two suspects in a south St. Louis carjacking is shown in a surveillance video screenshot.
Armed carjackers in south St. Louis city forced a man to climb into a dumpster, and then took off in his vehicle, authorities say.
<!———StartFragment———>The 25-year-old victim told investigators he was getting something out of the trunk of his car at about 1:10 a.m. on February 13 when the thieves sneaked up on him from behind. One of the crooks pointed a gun at him, while the other rifled the man's pockets and told him to hand over his car keys.
The victim relinquished his cell phone, wallet and keys, authorities say. The robbers then ordered the man to climb into a nearby dumpster before they hopped in his car and drove off.
The robbery, which occurred in the 2700 block of McNair Avenue in Benton Park, was captured on surveillance video. Police released the footage today as they amp up the search for the suspects.
The victim was not physically injured during the ambush. Police found his vehicle two days later. It had been abandoned in the 6100 block of Alaska.
Police ask anyone with information to call CrimeStoppers at 866-371-TIPS.
We welcome tips and feedback. Email the author at doyle.murphy@riverfronttimes.com or follow on Twitter at @DoyleMurphy.