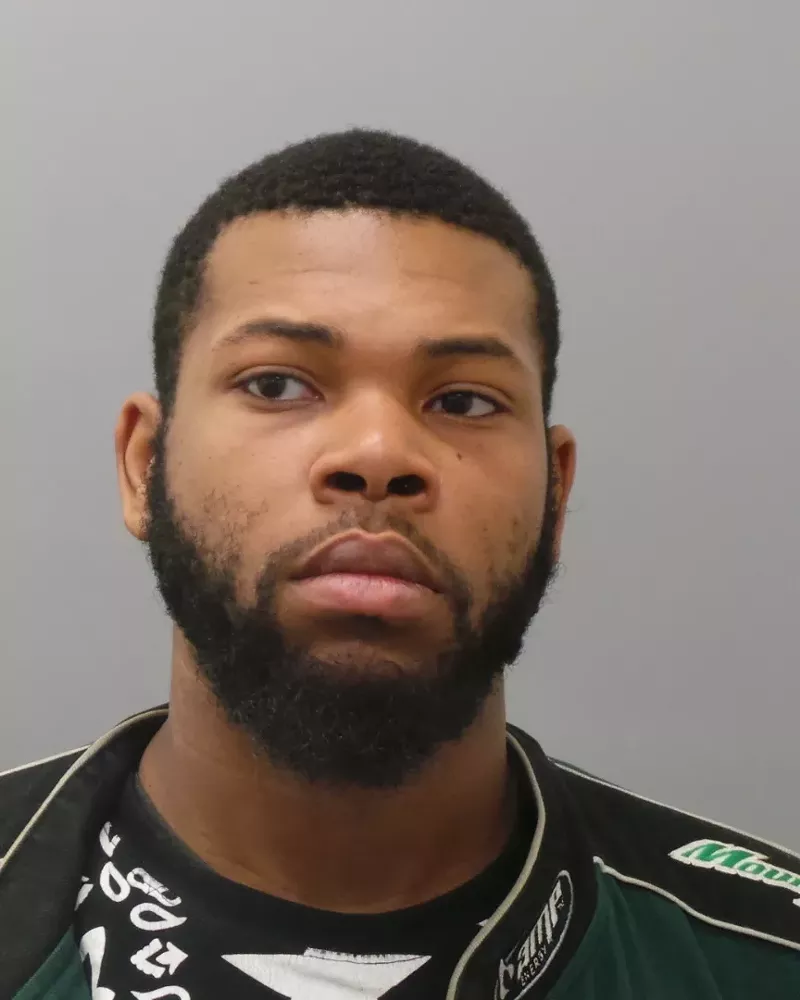 Image via St. Louis County Police
Tre'von Johnson was shot while trying to rob someone, police say.
An armed robber in north St. Louis County was blindsided by a not-so-passive bystander, who pulled out a gun of his own and opened fire, authorities say.
Tre'von Johnson, 24, was in the midst of a stickup at 1:40 a.m this morning when the victim's neighbor intervened, according to St. Louis County Police. The neighbor peppered Johnson with bullets as the would-be thief ducked back in his vehicle and sped off.
The incident happened in the 1700 block of Bradshaw Drive in north county's Dellwood municipality.
Police found Johnson, who lives nearby on Harneyworld Drive, shortly after at the hospital, where he was being treated for multiple gunshot wounds. Officers found more bullet holes in his vehicle, authorities say.
Johnson survived the misadventure and is being held on $50,000 bond. He has a separate gun case set for trial this May.
The neighbor isn't expected to face any charges.
We welcome tips and feedback. Email the author at doyle.murphy@riverfronttimes.com or follow on Twitter at @DoyleMurphy.