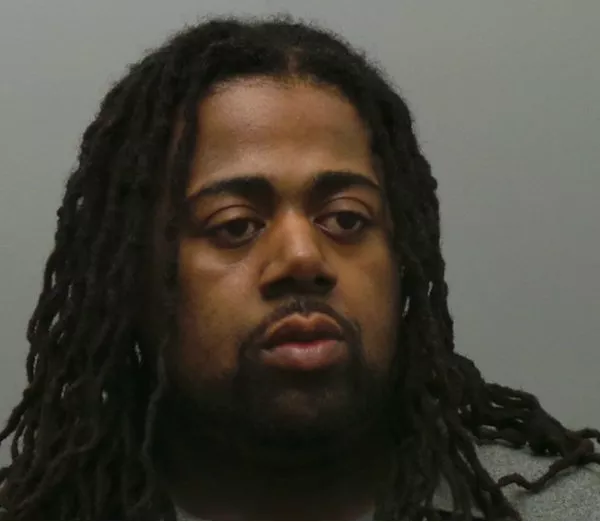 image via St. Louis County Police
Michael Green is accused of beating his girlfriend's kids.
A St. Louis County man was charged with abuse after his girlfriend's young children arrived at their grandfather's house with welts, bruises and scars, authorities say.
The kids, ages three and four, looked like they had been whipped with a belt or cord across the front of their torsos, backs, legs and genital areas, according to St. Louis County police. The kids said "Mikey" had "whooped" them and made them bleed.
Police identified Mikey as 31-year-old Michael Green of Ruesta Drive in the Spanish Lake section of north county. He had been dating the kids' mother for about six months, police say.
The children's grandfather told officers that his daughter dropped off the kids on January 28. He immediately noticed their injuries and called the cops.
Detectives from the St. Louis County Police Department's Child Abuse Unit investigated the case. County prosecutors issued the charges on Tuesday.
We welcome tips and feedback. Email the author at doyle.murphy@riverfronttimes.com or follow on Twitter at @DoyleMurphy.