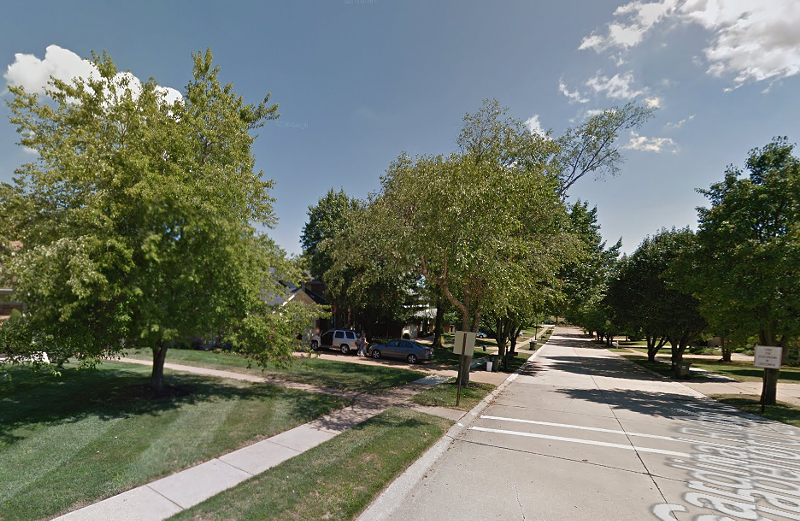 image via Google Earth
Cardinal Ridge Court is a quiet side street in Shrewsbury, just off Chapelford Lane.
10:35 p.m. Update: The female victim, identified as 45-year-old Kenna Daly, has died. Husband Christopher Daly, 41, of the 200 block of North Bompart Avenue in Webster Groves shot her before committing suicide, police say.

The original story is below:

A man shot a woman, and then killed himself this morning in a Shrewsbury home, authorities say.
Police officers in the quiet south St. Louis County suburb responded at 6:50 a.m. to reports of a shooting, police say. Inside a house in the 7800 block of Cardinal Ridge Court they found a gruesome scene. The man was already dead. The woman was still alive, but she was in bad shape. St. Louis County police, who are leading the investigation, described her condition as "unstable" this afternoon.
Authorities haven't released either person's name or their specific relationship, but police did say "additional members of the family were present in the home" at the time of the shooting. No one else was wounded.
Police recovered a gun from the scene.

We welcome tips and feedback. Email the author at doyle.murphy@riverfronttimes.com or follow on Twitter at @DoyleMurphy.