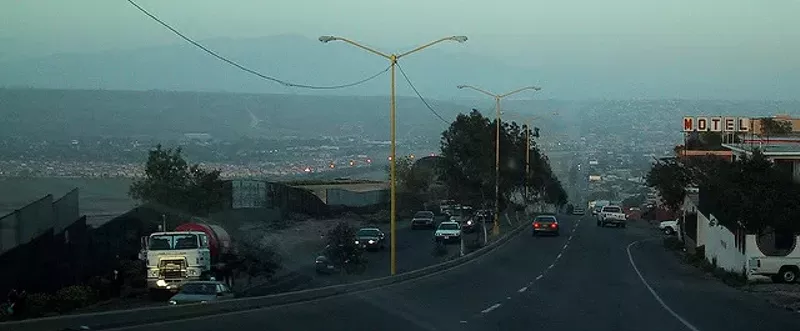 Photo courtesy of Flickr/Terretta
The border at Tijuana.
A total of 18.7 percent of Missouri's exports end up in Mexico. And 17.3 percent of the foreign-made products purchased in Missouri come from Mexico. In both cases, that's higher than the national average.
And that higher-than-average association with the nation's neighbor to the south means, according to a
new study from Wallethub
, that Missouri would suffer more than most states if Donald Trump launches a trade war with Mexico.
Trump has vowed to build a wall along the nation's southern border and suggested that a 20 percent tariff on imports from Mexico could pay for it — which would surely lead to Mexico taxing our products right back. And that, the study suggests, could be really bad news for Missouri. In fact, of all 50 states plus the District of the Columbia, Missouri would be No. 8 in terms of negative impact, the study says.
According to the
Wallethub study
, Missouri has above-average connections to Mexico in all five categories surveyed:
7th – Exports to Mexico as % of Total State Exports

20th – Exports to Mexico as % of State GDP

6th – Imports from Mexico as % of Total State Imports

16th – Imports from Mexico as % of State GDP

17th – % of Jobs Supported by Trade with Mexico
Most affected are border states Texas and Arizona, followed by Michigan, New Mexico, Kentucky, Tennessee, Utah and then Missouri, followed by Alabama and Idaho.
In other words: A trade war would hurt the Southwest, the Midwest, Appalachia, the Mountain West, the South and, yes, the Show Me State. Must we continue, or can we just hope common sense prevails?
We welcome tips and feedback. Email the author at sarah.fenske@riverfronttimes.com