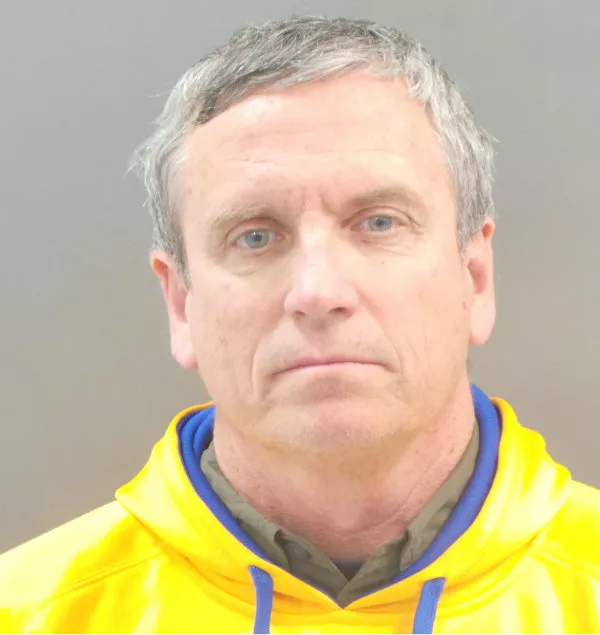 COURTESY OF ST. LOUIS METROPOLITAN POLICE
John Ryan
John Ryan, a well-known anti-abortion activist who lives in Pacific, Missouri, faces a felony charge of "making a terrorist threat" after allegedly making a bomb threat to the Planned Parenthood clinic in the Central West End on December 31.
In a probable cause statement, the St. Louis Circuit Attorney's Office said that an employee of the clinic was walking into work on New Year's Eve when Ryan, 64, allegedly told her that "multiple bombs were inside the building."
The charge is a class-C felony. Court records show Planned Parenthood has also asked for a restraining order against Ryan.
"Health and safety are our top priorities," said Mary M. Kogut, President and CEO of Planned Parenthood of the St. Louis Region and Southwest Missouri, in a prepared statement. "A person was arrested Saturday after making a threat to our health center. We took the threat seriously and contacted the St. Louis Police Department, which found the threat was not credible."
Ryan has reportedly been arrested more than 300 times at clinic sit-ins, and was once sentenced to five months in jail,
according to a profile of a colleague by Gannett New Service
. His work with the Pro-Life Action League was considered instrumental in ratcheting up the stakes in the abortion wars in the 1980s.
"We're the last line of defense for the unborn," Ryan told the news service. "Picketing is not the proper response to murder."
Earlier this year, the
RFT reported on a member of the electoral college named Tim Dreste
. Dreste had been found liable in a civil trial of making threats to "kill, assault or do bodily harm" to abortion providers. A 1999 profile of Dreste indicated that Ryan had been a critical influence.
According to the 1999 story:
... [I]n 1985, members of Missouri Right to Life showed the movie "Silent Scream," a video that showed an actual abortion at 11 weeks of pregnancy, at Dreste's church, and the implications of what he saw hit him like a 6-foot wall of rushing water. "I said to myself, 'I have to stop this now, the injustice of this,' and I started picketing every Wednesday night at the clinic in University City."

It was there, on the picket line, that Dreste met a man named John Ryan, the Catholic director of the Pro-Life Action League, who changed both Dreste's life and the anti-abortion movement in ways no one had dreamed of several years before. Because abortion was the murder of a child, Ryan told his followers, there was an obligation on the part of Christians to save that child, that day, in any way within legal boundaries. The peaceful sit-ins of previous years no longer sufficed, and Ryan, who would later have whole chapters in books written about him, was getting arrested on a regular basis for his clinic blockades. As Ryan said later at a National Right to Life convention in Kansas City, "If it's radical for us to enter an abortion clinic and place ourselves between a murderer and his victim, then I want to be a radical."

For Dreste, Ryan was a mentor. And from Ryan, Dreste began to learn that doing God's work, and doing it well, meant strategizing to overcome the rules of a secular society.

Ryan taught that anything they as protesters could do within the law to keep a woman from walking into that clinic was acceptable, including the infamous clinic blockades. "And it was working," Dreste recalls, "because it allowed our counselors a longer time on the sidewalk to talk with the girls. I mean, you get 30 seconds to one minute to talk to these girls, but if you've got a lot of people blocking the door, you have more time. If you can just talk to them for a few minutes, there's good chance you can get through to them."
As the story reported, however, by 1986, less militant groups that nevertheless opposed abortion, including the Catholic church, were distancing themselves from Ryan. And in 1988, Dreste split from Ryan's Pro-Life Action League.
More recently, Ryan's name popped up in the opinion pages of the Post-Dispatch, where
in a letter to the editor
he accused a company called Pathology Services Inc. of being "an abortion profiteer."
Ryan was booked yesterday and released on his own recognizance and a $1,500 bond, court records show. His next court appearance is scheduled for January 18. An attorney is not yet listed in court records.
We welcome tips and feedback. Email the author at sarah.fenske@riverfronttimes.com