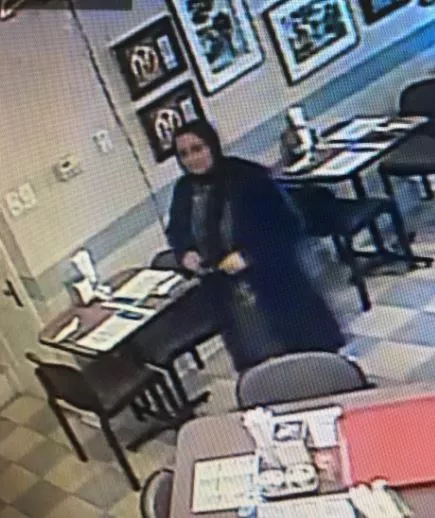 Image via St. Louis Police
This woman stole 'a large sum' of money while her accomplices covered her, police say.
St. Louis police are searching for an all-female burglary crew that pulled off a south city heist.
The five women hit a home connected to a business on December 1 in the 4000 block of South Grand Boulevard, escaping with "a large sum of money," police say. Investigators have been hunting the thieves ever since and released clips of surveillance footage on Tuesday.
The women walked into the business at about 12:30 p.m. Four of them distracted employees, while the fifth woman slipped through a basement stairway in the business and entered the victim's home, authorities say.
Police described the fifth suspect as white and wearing a black scarf, sunglasses and a burqa. (Readers later pointed out that she appears to be wearing a more revealing head scarf or hijab in the surveillance photos.) Once she had the money and re-emerged from the basement, all five suspects left, police say.
Police ask anyone with information to call CrimeStoppers at 866-371-TIPS.

Editor's note: This story was updated after publication to clarify details about the fifth woman's attire.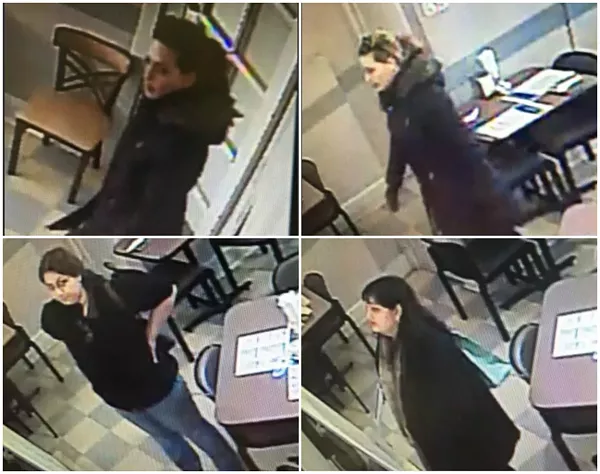 Images via St. Louis Police
Four women provided a distraction while an accomplice carried out a burglary, St. Louis police say.

We welcome tips and feedback. Email the author at doyle.murphy@riverfronttimes.com or follow on Twitter at @DoyleMurphy.