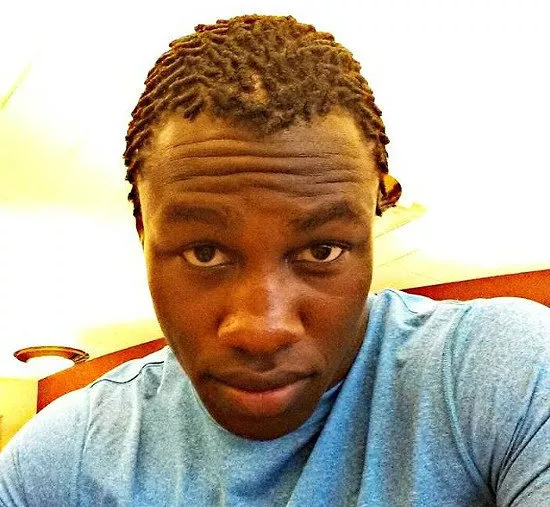 Michael Johnson, shown in a 2013 Facebook photo.
Citing "fundamental unfairness,"
Missouri's appeals court has overturned
the 30-year sentence given to Michael Johnson, a Lindenwood University wrestler convicted of
knowingly exposing his sexual partners to HIV
.
The case is now kicked back to St. Charles County for a new trial.
Johnson, then 21, was charged with five felony counts in 2013, with police alleging he failed to tell his sex partners that he was HIV positive. Johnson had appealed his sentence on two grounds — first, that phone calls he'd made from jail should not have been admitted into evidence, and second, that his sentence was "grossly disproportionate" to his alleged crimes.
The court threw out Johnson's conviction on the phone calls, leaving the question of his sentence's fundamental fairness a moot point.
In a
unanimous fourteen-page decision
by Presiding Judge James M. Dowd, the appellate justices blasted St. Charles County prosecutors for failing to disclose 24 hours worth of tapes of Johnson's phone calls until what was in effect the very morning of his criminal trial. (The prosecutors apparently delivered the tapes to the defense on the Friday before the trial began, but the office was already closed and the prosecutors did not alert the defense team to the delivery.)
And the recordings may well have played a key role in the jury's decision. Johnson had claimed that he disclosed his HIV-positive status to his partners. The partners said otherwise, and statements he made in the phone calls seemed to cast doubt on his version of the story. In them, even he admitted he was only "pretty sure" he'd made the disclosures, and acknowledged that admitting his HIV status would have affected his social life. The excerpts used by the state, the appellate justices wrote, "went to the critical issue in the case."
But prosecutors are required to turn over such evidence in a timely manner — especially since Johnson's lawyers had specifically asked for any such recordings two years before.
As the judges concluded, Johnson was "forced to make critical strategic decisions — such as whether to avoid trial by pursuing a plea bargain, whether to waive his right to silence and testify, and what particular defense to raise — without being timely furnished with highly prejudicial, properly requested discovery."
The prosecutors' actions, the judges concluded, were "inexcusable, should not be repeated and support[] a fundamental finding of unfairness in this case."
The ACLU of Missouri issued a statement praising the decision, but saying that even bigger issues are at play.
"While the Court of Appeals correctly recognized that Johnson's conviction was based on violation of his right to a fair trial, that is just the beginning of the trouble with this entire case," said ACLU of Missouri Legal Director Tony Rothert in a press release. "The law under which he is charged is based on outdated science from a time when HIV policy was based on panic. The prosecution used that fear, along with racism and homophobia, to get a conviction."

We welcome tips and feedback. Email the author at sarah.fenske@riverfronttimes.com