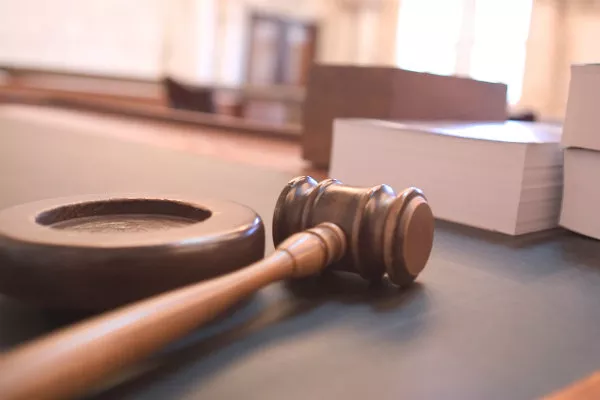 St. Louis, you've done it again.
After taking spots as the
second most sinful city in the U.S.
and
the city where women have the most sex
, St. Louis finished off last week by landing the top judicial hellhole in the country.
The Judicial Hellholes program, conducted by the American Tort Reform Foundation (ATRF) since 2002, documents "problems in jurisdictions where judges in civil cases systematically apply laws and court procedures in an
unfair and unbalanced manner, generally to the disadvantage of defendants." This
annual report
lists nine courts or areas of the U.S. that have become judicial hellholes — and the city of St. Louis snagged the No. 1 spot in the 2016 - 2017 report. Yay?
"The City of St. Louis is a magnet for product liability lawsuits and consumer class actions," the Judicial Hellholes list reads. "The local trial court hosted three gigantic verdicts this year, totaling $197 million, in cases asserting that talcum powder causes ovarian cancer, plus other multimillion-dollar awards."
It's noted that the awards, as well as most people filing similar lawsuits, are actually not from Missouri — they travel from out-of-state to take advantage of Missouri's weak venue law and low standards for what is considered "expert testimony." The report also says that plaintiffs' law firms have flawed the jury pool with tons of TV ads — you know, those awful personal injury law firm commercials you're forced to watch when all you want is the weather report.
After giving nods to the other top eight Judicial Hellholes, plus those on the "Watchlist" and "Dishonorable Mentions," the report delves into four more pages of detail on these points that have led our court system to hell — even to the point of beating out California, which has traditionally won the top Judicial Hellhole spot in recent years. The ATRF even came up with a nickname for us: the Show Me Your Lawsuits State.
Now, it's fair to say the people behind this report have an agenda, and they're not shy about promoting it. This group sees promise in actions the Missouri government took this year, as well as incoming governor Eric Greitens and what they call the "reform-minded majorities" in the legislature. Per its report,
"If the new governor and legislators act boldly on civil justice reforms, like their counterparts in West Virginia have, there's hope that the Show Me Your Lawsuits State may revert back to the healthy skepticism of the Show Me State—at least when it comes to meritless lawsuits and the out-of-state plaintiffs who are now burdening Missouri taxpayers, consumers and employers with a very bad Judicial Hellholes reputation."
So if we're lucky, we'll be just like West Virginia? Where do we sign up?
You can read the full Judicial Hellholes 2016 - 2017 report
here
.