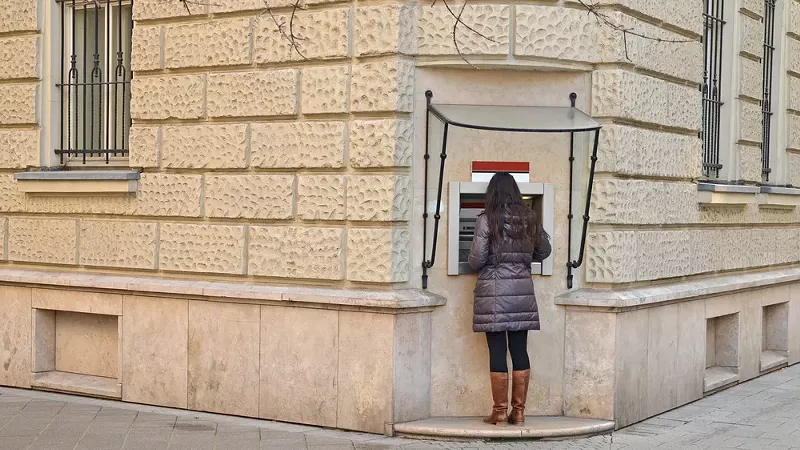 If you've ever been charged a $35 overdraft fee for spending $3 too much at Starbucks, the Consumer Financial Protection Bureau, or CFPB, is looking out for you — and Missouri progressives are hoping to protect it from an uncertain political future.
The federal bureau was created in 2010, and the Missouri Public Interest Research Group (MoPIRG) just published a report making the case for its effectiveness to an incoming Republican-dominated Congress.
Banks have traditionally charged overdraft fees only when customers write a bad check — when someone attempted a purchase costing more than was in their account with a debit card, the charge was simply declined.
But when checks became less common, banks began to institute debit card overdraft fees. Such fees now generate millions in profits for banks large and small.
For years, banks have been allowed to impose overdraft fees with minimal oversight, something that MoPIRG report says has had a devastating economic effect on Americans who live paycheck to paycheck.
"Overdraft fees are a major source of consumer pain, since they are borne disproportionately by Americans with few financial resources," according to the report, titled "Big Banks, Big Overdraft Fees."
In 2015, the CFPB stepped in. For the first time, the bureau began requiring banks to report the money they made from overdraft fees and advising consumers to how to avoid them. In 2016, they're begun aggressively enforcing existing regulations and requiring banks to return profits gained through predatory overdraft policies. Julia Eddy, a staffer at MoPIRG, says banks have had to return more than $12 million in such fees.
According to MoPIRG's study, Americans paid about $17 billion in overdraft fees in 2015, the equivalent of $53 for every American. But in the first three quarters of 2016, that number has decreased substantially to only $8.4 billion so far.
"This shows that the CFPB works," Eddy says. "It works for consumers, and Congress should reject efforts from banks and payday lenders and debt collectors to weaken the CFPB."
And without federal oversight, consumers in St. Louis may be out of luck.
Cara Spencer, a St. Louis City alderman and executive director of the Consumers Council of Missouri, says despite the best efforts of the CFPB, Missouri imposes few regulations on banks.
"That has resulted in tens of millions of dollars in consumer spending power leaving the state of Missouri from our most vulnerable and low-income households," Spencer said. "In the state of Missouri, we have really failed our consumers to provide any sort of regulation on predatory financial practices."
Phillip Weeks, a member of consumer activist group Empower Missouri, gives one example of how banks seek to make money off consumers.
"One tactic is reordering account transactions of customers such that high monetary transactions are processed first, then remaining smaller transactions," Weeks says. "This has the effect of maximizing the profit of the banks at the expense of the cost to the individual customers." That leaves customers paying multiple overdraft fees for transaction after transaction, even when they haven't spent much more than what was in their account.
The MoPIRG study found that almost half of the banks regulated by the CGPB had been successfully sued for predatory policies like this, but continued the practices.
The MoPIRG study also tracked complaints made to the CFPB about unfair overdraft practices, finding that the banks who made the most money on overdraft fees also received the most complaints. The top recipient of complaints was Wells Fargo. In Missouri, U.S. Bancorp topped the list.
David Lander, a law professor at Saint Louis University who has written extensively about consumer finance law, says overdraft fees are a perfect example of financial institutions trying to find new ways to profit without concern for the welfare of consumers.
"The history of overdraft fees is really, when credit cards became less profitable because of some changes in the law, banks were looking for ways to make more profits and they came up with overdrafts on checks in astounding numbers," Lander says. "Then when people stopped using checks quite so much, they came up with overdrafts on debit cards."
If Congress defunds the CFPB, Weeks says, it will be an even bigger blow to already struggling communities.
"These fees take away money that would otherwise be spent within their communities supporting small businesses — grocery stores, pharmacies, et cetera," Weeks says. "That is $17 billion that is no longer in circulation within cities and towns to support education, communities and businesses."