PHOTO COURTESY OF GIOVANNA CASSILLY
A photo taken on December 9 shows damage at Cementland's warehouse.
An intense fire broke out last night in the warehouse at Cementland, the late Bob Cassilly's unfinished project in north St. Louis — leaving half the warehouse a charred shell and destroying many of Cassilly's molds and other artwork.
Giovanna Cassilly, the artist's widow, was on site this morning surveying the damage. She says the fire appeared to rage the hardest in a loft area of the warehouse where her late husband's artwork was stored.
And that has her questioning whether it could again be an arsonist at work. A previous fire, in August 2014, was
determined to be arson by an expert investigator, who found clear traces of an accelerant
. Cassilly's attorney Albert Watkins, who hired the expert, has questioned whether the fire was meant to cover up the theft of priceless artwork from the 40,000-square-foot warehouse.
Curiously, Giovanna Cassilly says, the warehouse had nothing in it that might have accidentally started a fire — no vehicles or gas tanks. Yet the blaze began so loudly that the off-duty cop who first tipped her off to the fire described it as "an explosion."
"This was not an area where there were any hazardous items," she says.
Giovanna Cassilly expressed thanks to the firefighters that responded, but said she was devastated by the further loss of her late husband's art. A sculptor, Bob Cassilly made molds that he used to create giant cement sculptures; those molds could have been used to cast new pieces. But many were stolen in 2014, and another serious theft over Thanksgiving weekend this year also targeted the warehouse.
"We've lost so much," Giovanna Cassilly says.
Cementland encompasses 56 acres along the Mississippi River, straddling both city and county jurisdiction, as well as the tiny municipality of Riverview. Previously, St. Louis City has claimed authority for the site, including both the August 2014 arson and Bob Cassilly's own death, which was officially ruled an accident. (Giovanna Cassilly and Watkins have been fighting to
get it reopened as a potential homicide
.)
And Watkins has argued for months now that the warehouse, as well as the site of Bob Cassilly's death, are actually in the St. Louis County municipality of Riverview. This morning, he fired off a letter to the city, arguing that it needed to stand back and let Riverview handle the investigation.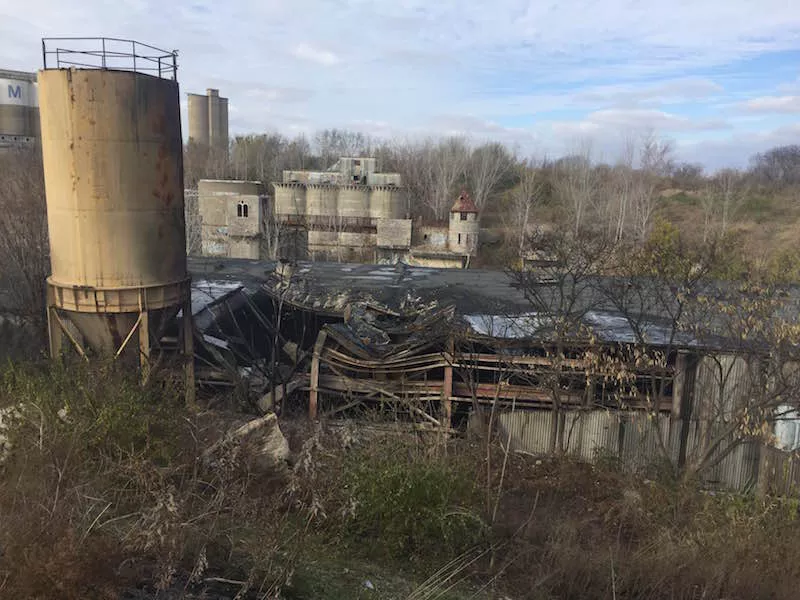 PHOTO COURTESY OF GIOVANNA CASSILLY
A St. Louis city fire department spokesman did not return a call seeking comment, although the department seemed to confirm Riverview was taking the lead, tweeting this morning, "Riverview Fire & #STL Regional Bomb & Arson unit handling investigation." The bomb and arson unit is a joint unit between the city and county fire departments.
The Riverview fire chief said he would have no comment since the fire is under investigation.
Watkins has argued that the city dropped the ball on the two previous investigations — taking the lead only to conduct two investigations that were cursory at best. "I don't want them to do what they've done in the past," he tells RFT. "In the 2014 fire they didn't investigate for arson."
He adds, "If the city wants to use city tax dollars to run a county investigation, I imagine some city taxpayers will be pissed off."
Giovanna Cassilly is asking that people
sign a petition to call for a real investigation into her husband's death
. She also now needs financial help to shore up the warehouse. She can be reached at JusticeforBobCassilly@gmail.com.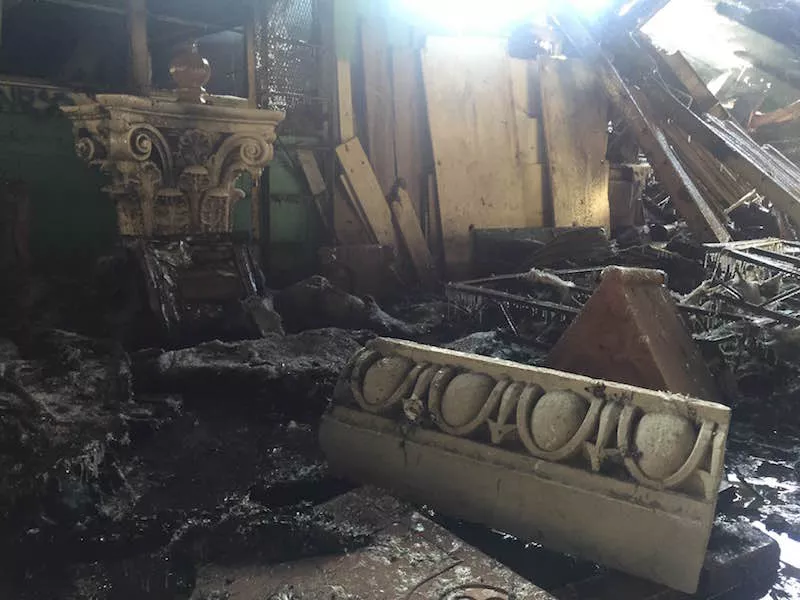 PHOTO COURTESY OF GIOVANNA CASSILLY
Turn the page for more photos showing the fire damage at the warehouse.
PHOTO COURTESY OF GIOVANNA CASSILLY
PHOTO COURTESY OF GIOVANNA CASSILLY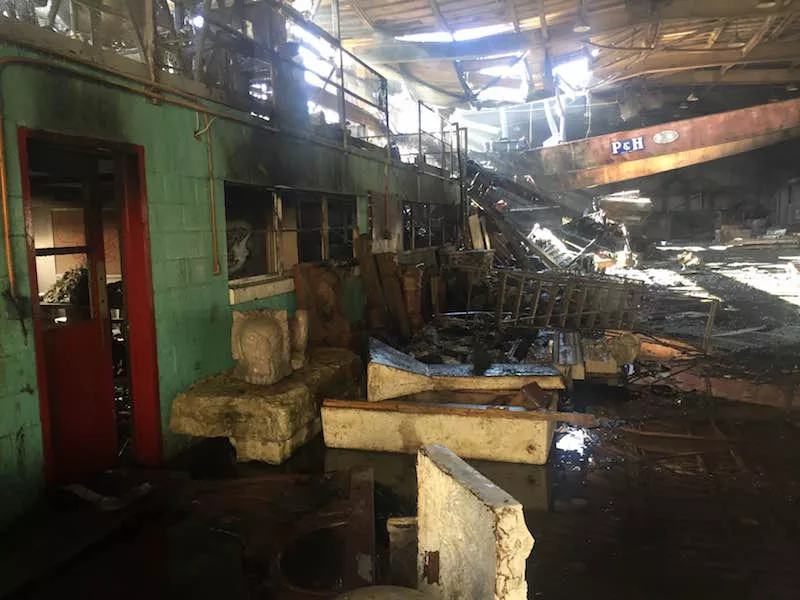 PHOTO COURTESY OF GIOVANNA CASSILLY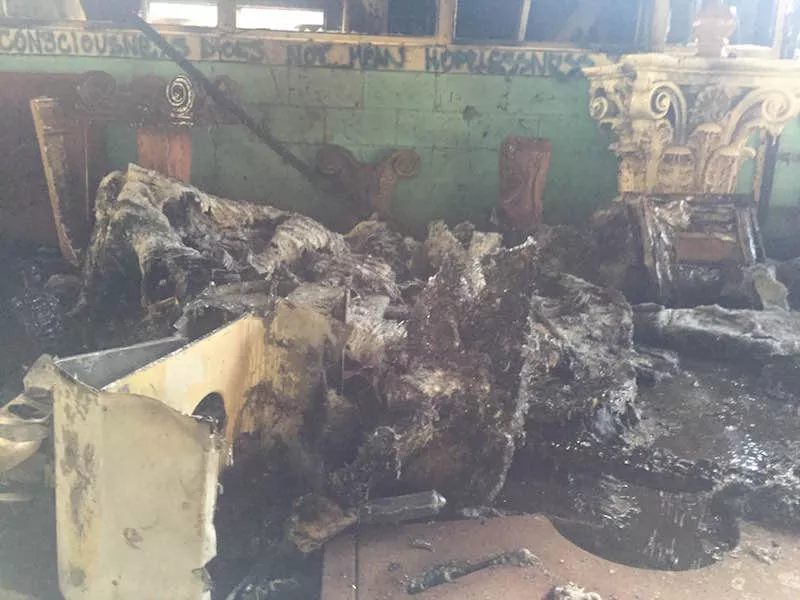 PHOTO COURTESY OF GIOVANNA CASSILLY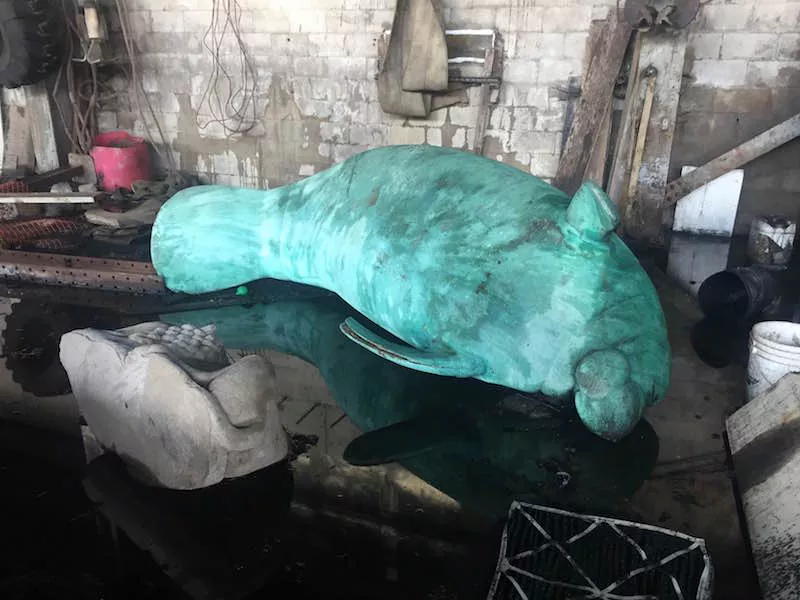 PHOTO COURTESY OF GIOVANNA CASSILLY
PHOTO COURTESY OF GIOVANNA CASSILLY
We welcome tips and feedback. Email the author at sarah.fenske@riverfronttimes.com