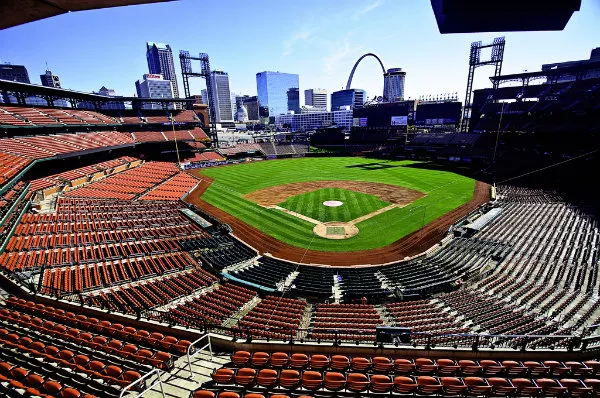 We already claim to be the best fans in baseball. Now we can brag that we're one of the best sports cities in the nation — and we have the statistics to back it up.
St. Louis ranks No. 9 in WalletHub's new study of
2016's Best Sports Cities
. The personal finance website also weighed fandom by sport, and St. Louis snagged a spot as the second best baseball city in the country — beaten only only by New York.
The study examined 423 cities using more than 50 metrics related to football, basketball, baseball, hockey and soccer. Factors such as "performance level of the city's team(s)," "average ticket price per game" and even "number of sports bars" were considered. New York, Boston, and Pittsburgh made up the top three.
So, how did we rank in those other sports? We did well in hockey, placing in ninth. We got 24th in soccer, and we don't even have a team (yet). We even got 48th in basketball, which isn't too terrible considering we don't have an NBA team and they're comparing over 400 cities.
Football, however, it a different story. In this category, St. Louis placed (wait for it)...103rd.
Ouch.
But who could blame us? When there's a heated debate over a new football stadium and the team ultimately skips town, there's no way a city can't be bitter. Besides, with a soccer stadium in the talks,
St. Louis is ready to focus on a whole new kind of football
.
Take a closer look at St. Louis' stats
here
, and check out how other top cities fared below.