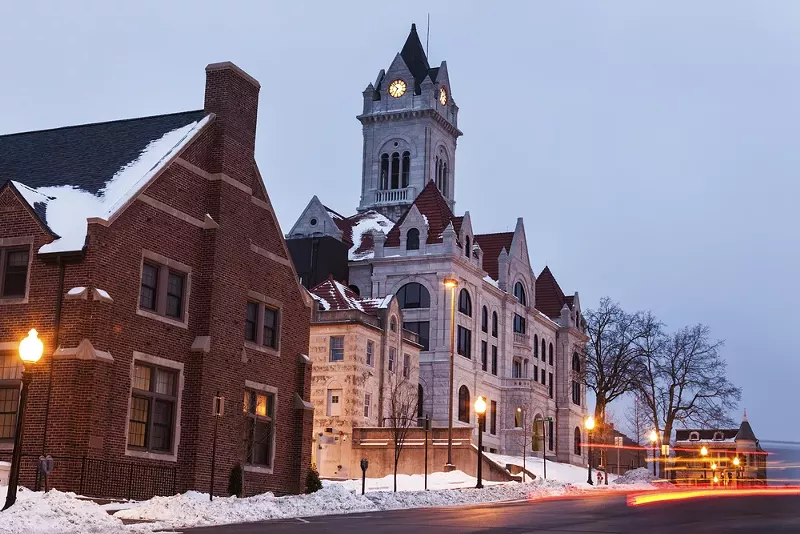 Shutterstock/Henryk Sadura
The Cole County courthouse in Jefferson City.
When it comes to identity theft, Missouri has the dubious distinction of leading the nation — tying for the most complaints per capita in the nation with Florida, Connecticut and D.C.
And that may well be because the Show Me State has failed to take simple measures to prevent, and root out, such fraudulent behavior. Twenty-seven states allow parents or legal guardians to place a security freeze on a minor's credit report — a key protection since
minors are easy targets for fraud
. Missouri does not. And while eleven states have created "
Identity Theft Passport Programs
" to allow victims to reclaim their identities after they've been breached, Missouri, too, does not.
That's according to analyst Jill Gonzalez, who worked on
a newly released report from the consumer education site
WalletHub. The report analyzes state performance on several key metrics, including the number of identity theft complaints, the average loss due to online identity theft and the number of fraud complaints. By its metric, in addition to being No. 1 in identity theft complaints, Missouri ranked ninth in the nation overall when it comes to the bigger identity theft problem — with one being the worst.
The failure to take action in the policy arena is one reason why, the report says.
"[W]hile more aggressive measures have been taken to improve the security of our personal information, criminal strategies constantly evolve and grow in sophistication, keeping consumers vulnerable to identity theft and fraud," the authors note. "Just
how
vulnerable, however, depends on the person's state of residence."
Maybe something for our new governor to take on? We hear he's got quite the mandate.
We welcome tips and feedback. Email the author at sarah.fenske@riverfronttimes.com