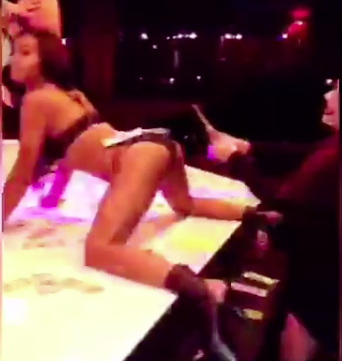 The mannequin challenge, this year's version of planking, is sweeping the internet with the force of 3,000
America's Funniest Home Videos
(Bob Saget era, not that newer guy). And why not? It combines America's favorite pastimes — being on camera and being sedentary.
The good people at
Larry Flynt's Hustler Club St. Louis
(5420 E. Bunkum Road, East St. Louis; 618-674-9334)
have thrown their g-string into the ring with an eye-opening entry that is, in fact, SFW thanks to some timely blurring.
It's also a little awe-inspiring — what's keeping those two women in place at the top of that pole? Abs of steel, that's what.
Check out the video below.