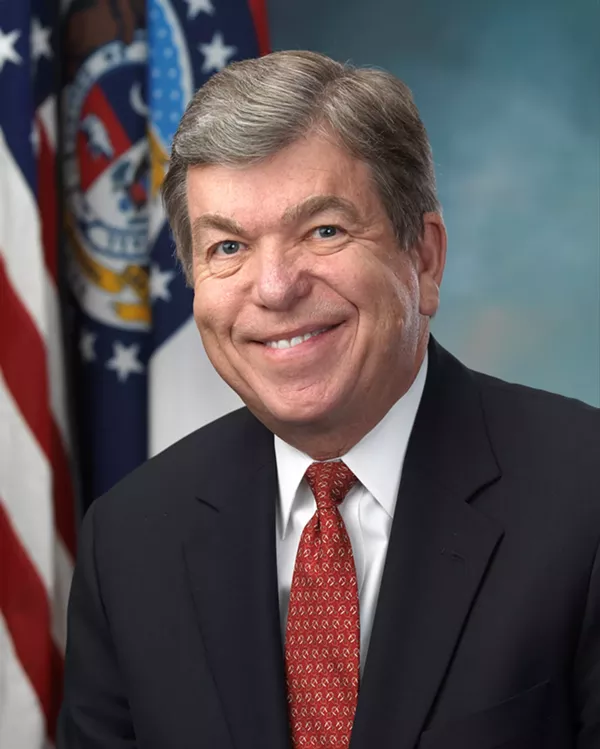 Image via Blunt campaign
Sen. Roy Blunt was re-elected.
Longtime incumbent Roy Blunt has beaten upstart Jason Kander in one of the most important Senate races in the nation.
After trailing throughout the night, Kander conceded shortly after midnight.
The 35-year-old former Army captain who served in Afghanistan had tried to position himself as an outsider at a time when even more people than normal seemed sick of politicians. The Democratic secretary of state played up his military service and famously assembled a rifle while blindfolded.
He tried to paint the 66-year-old Blunt as a Washington lifer who'd been absorbed into the Beltway. He tried to use Blunt's experience — five previous terms in the Senate and seven in the U.S. House — against him. It's the familiar jiu jitsu employed by challengers across the history of politics, but he found some additional strike points in Blunt's family. Attack ads pointed out that the sitting senator's wife and kids were paid lobbyists.
"We can't change Washington until we change the people we send there," Kander repeated throughout the campaign.
Blunt, however, linked Kander to Hillary Clinton and liberal politics. Casting the race in a national context, he and his supporters warned Republicans who might've thought about crossing lines to remember Missouri's place in the balance-beam effort to control the Senate majority. The outcome of the Show Me state's race had implications for a nearly endless string of battles to come, including the fate of the Affordable Care Act and the selection of Supreme Court judges.
That's what made it a must-watch for political observers across the country — and a magnet for outside money. Donors from beyond state lines pumped $46 million into the race.
Secretary of State Jason Kander lost one of the country's most-watched Senate races.
Within Missouri, the metro area was an island. Kander was an overwhelming favorite in St. Louis city and county. But Blunt easily carried more rural areas.
We welcome tips and feedback. Email the author at doyle.murphy@riverfronttimes.com or follow on Twitter at @DoyleMurphy.