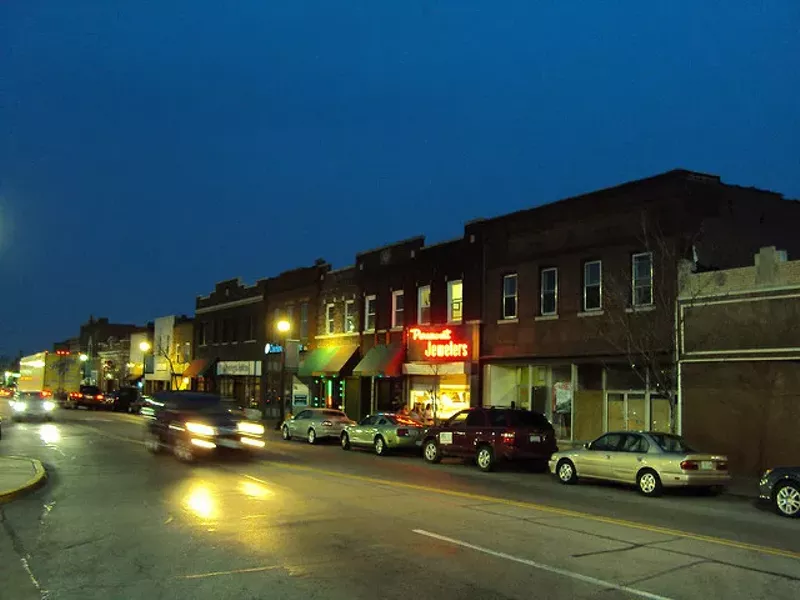 A new lawsuit filed by the nonprofit firm ArchCity Defenders alleges that Maplewood has implemented and enforced a racially biased bail system that exploits poor people to generate revenue.
The suit alleges that the system has been an open secret within the metro area — one that has the poor actively avoiding the St. Louis suburb.
"Poor people and people of color have known about Maplewood's policies for years," Thomas Harvey, Executive Director of ArchCity Defenders, said in a press release. "Our clients say Maplewood's police and court practices have prohibited them from driving through, shopping, and even living in Maplewood."
According to the suit, the system requires anyone contacting the city to cancel an arrest warrant to first pay up. A
voicemail recording announces
that they need to make a cash payment before taking any further steps.
Per the press release from ArchCity Defenders announcing the suit:
Maplewood's court does not inquire into a person's ability to pay their subsequent tickets and court fines, rather, it demands payment or threatens jail time. People have diverted income from disability checks, and part-time paychecks in order to avoid jailing. If a person cannot afford to pay or is not able to come to court, Maplewood charges a "warrant recall bond."

The "warrant recall bond" is the cash bond that blocks access to justice by creating a "pay-to-play" system that only the wealthy can afford. In this scenario, a Defendant must pay Maplewood $500-800 in order to recall the warrant, receive information on her charges, schedule a new court date, see a judge, or file a motion to reduce the amount of her bond. To require money in order to access the justice system, is contrary to our legal system's fundamental values.
ArchCity Defenders has filed numerous lawsuits against municipalities in the greater St. Louis area, including one Monday
alleging that Florissant was running a debtors' prison
.
But for many south-of-Delmar St. Louis residents, who've shaken their heads sadly at the injustices propagated by north county municipalities, this one may hit a bit closer to home. In recent years, Maplewood has become something of a mecca for hip restaurants, indie stores and young homebuyers seeking good schools — the suggestion it's balancing its books on the backs of the poor surely won't sit well with some of its residents.
Editor's note: A previous version of this story referred imprecisely to Maplewood's location. We regret the error.

We welcome tips and feedback. Email the author at sarah.fenske@riverfronttimes.com