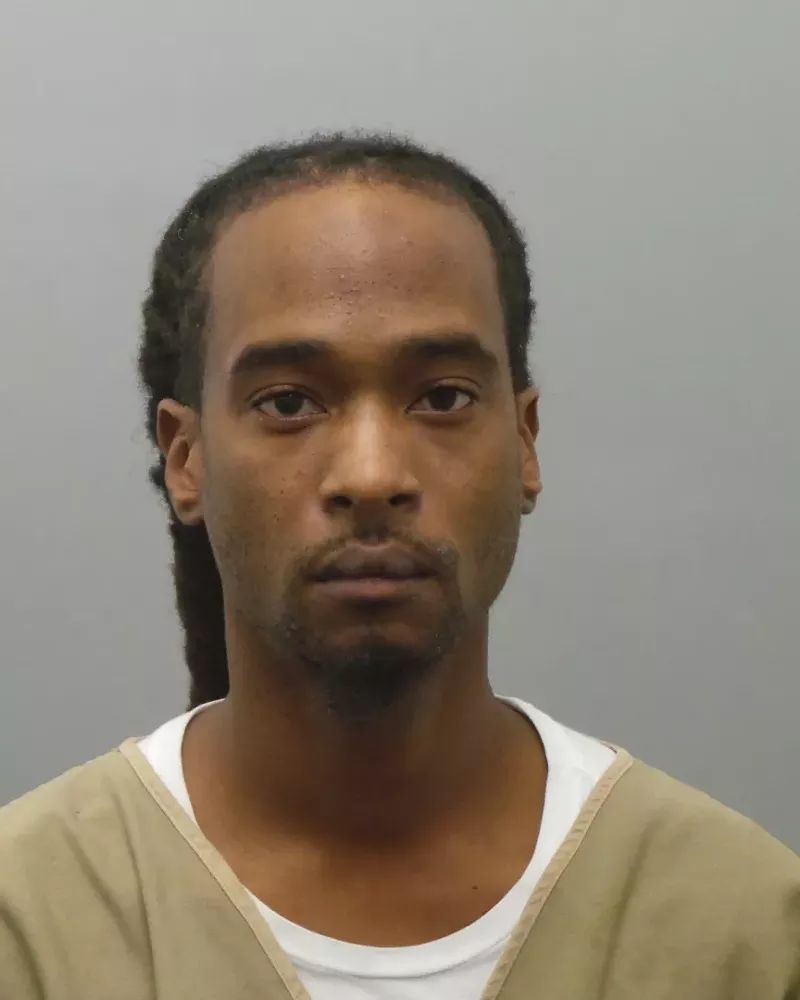 Image via St. Louis County Police
Jo'Von Mitchell is accused of shooting a police officer.
Editor's note 6 p.m. - This story has been updated with new details from St. Louis County Police.
A St. Louis County police officer was shot late last night in north county, leading to a standoff with the suspect that lasted until early this morning, police say.
The suspect has been identified as 28-year-old Jo'Von Mitchell, an ex-con with a lengthy criminal record.
St. Louis County police Chief Jon Belmar told reporters Mitchell was wanted for a July shooting, and officers tracked him to his home in the 10400 block of Royal Drive in the north county suburb of Castle Point.
They were knocking on the front door when Mitchell slipped out of a side door and opened fire, police say.
The officer, who'd joined the county just a month ago, was hit in the left arm at least once, police say. The shooter ducked back inside while the wounded officer was rushed to a hospital. No one returned fire, police say.
Other officers set up a perimeter surrounding the house and called in the county's Tactical Operations Unit. The standoff lasted until 2:15 a.m. when the 28-year-old finally surrendered. Two women who were in the house with Mitchell were questioned but not charged.
The wounded officer's injuries were described as "non-life threatening," and he was in good spirits, authorities say.
Police Lt. Col. Troy Doyle talked to the officer in the hospital and says he told him "I'm ready to go back to work."
Belmar says the officer has several bullet holes in his arm, but it's not clear whether he was shot multiple times or the bullet exited and re-entered his arm.
The officer, who's name wasn't released, was released from the hospital today. The bullet remains in his arm.
Mitchell was charged with first-degree assault on a law enforcement officer and armed criminal action for Thursday night's shooting. He also faces additional charges of shooting at a vehicle from the incident this summer. Belmar says on July 12 Mitchell was shooting at someone in the same neighborhood but missed, striking a car.
He was held on $250,000 bond in the two cases.
Thursday's shooting comes a week after the funeral of St. Louis County Officer Blake Snyder, who was
shot on October 6 while responding to a call in south county
. Trenton Forster, 18, of Affton was charged with murder in that case.
Belmar says officers remain determined to do their jobs, despite the recent shootings. Following the death of Snyder, they were just happy to know the officer wounded on Thursday was going to be alright.
"There was just an overwhelming sense of relief," he says.
We welcome tips and feedback. Email the author at [email protected] or follow on Twitter at @DoyleMurphy.