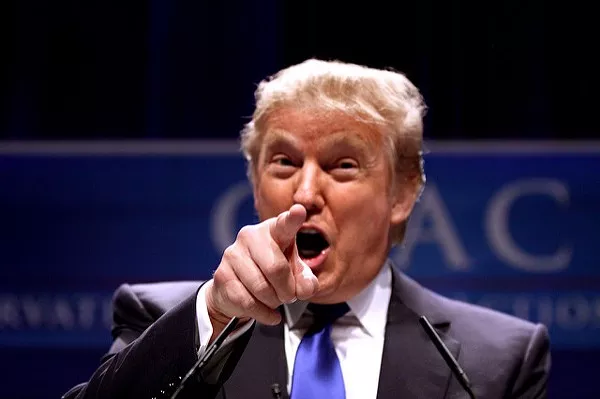 In his ongoing quest to explain away what looks to be a massive loss cast doubt on the results of the November 8 election, Donald Trump is urging supporters to watch for election fraud in St. Louis.
The Gateway City is one of three places Trump named at a rally in Colorado yesterday afternoon as possible sources of fraud, the Chicago Tribune reports. The others were Philadelphia and Chicago.
Saith the Republican nominee: "Take a look at St. Louis. Take a look at Philadelphia. Take a look at Chicago ... Look, look, if nothing else, people are going to be watching on November 8. Watch Philadelphia. Watch St. Louis. Watch Chicago, watch Chicago. Watch so many other places."
Now, considering Trump has just about a zero chance of winning Illinois, and looks to be comfortably ahead in Missouri, you'd think those brilliant vote-stealers at the DNC would want to focus their efforts on places that could conceivably swing the election — places like, say, Ohio. Or even Iowa.
But yeah. Keep looking at St. Louis, Trump supporters. We're sure the huge margins that Hillary Clinton will rack up here will have nothing to do with the fact that this is a
gay-loving
,
immigrant-courting
,
majority black
island in the middle of Redneck Country. Look long enough, and you might even get a glimpse at the America that's wholeheartedly rejecting you — no voter fraud necessary.

We welcome tips and feedback. Email the author at sarah.fenske@riverfronttimes.com