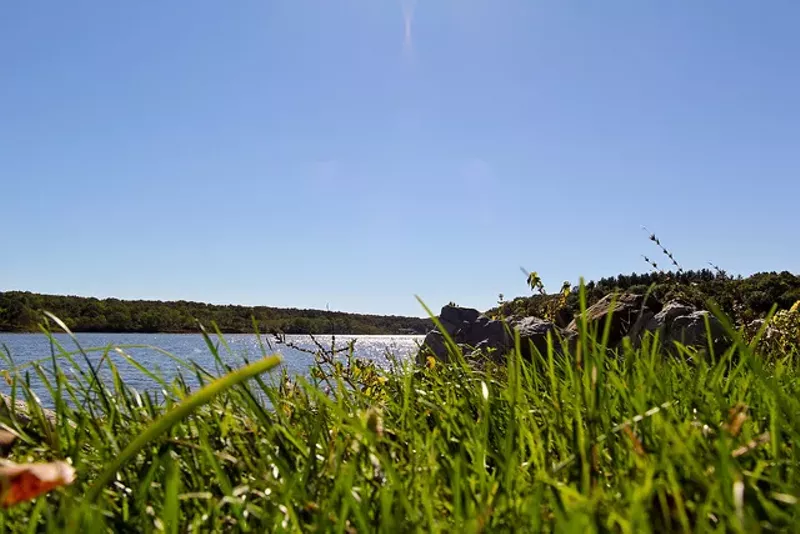 PHOTO COURTESY OF FLICKR/Missouri Division of Tourism
The alleged rape took place during an overnight trip at Thousand Hills State Park in Kirksville, Missouri.
In 2014, the Bruce Normile Juvenile Justice Center was named
a "model site" by Missouri's Juvenile Detention Alternatives Institute
, one that set an example for how jurisdictions could rehabilitate juvenile offenders and help troubled children and teens.
Now, the Missouri facility and several of its employees are named as defendants in a federal lawsuit filed in St. Louis Oct. 11, alleging that one of its counselors sexually assaulted a resident, and other employees systemically failed to take action or report it.
The plaintiff in the case is listed as "B.A.," the parent to a minor Jane Doe. According to the lawsuit, Jane Doe was a resident at the Bruce Normile Center when she and other residents went on a camping trip to Thousand Hills State Park with two counselors, Rhonda Hargadine and Christopher Wright. At some point, Hargadine returned to the facility, leaving Wright alone with the residents.
"Sometime after Defendant Hargadine left the campsite, Jane Doe got up in the middle of the night to use the outhouse facility," the lawsuit reports. "After Jane Doe left the outhouse facility she was thereafter sexually assaulted and raped by Defendant Wright on a picnic table. Defendant Wright told Jane Doe that if she reported the sexual assault/rape that he would make her life miserable, send her to 'juvie' and make sure she never saw her family again."
According to her father's lawsuit, Doe did tell other counselors at the Bruce Normile Center what had happened. Allegedly, they responded with disbelief and told B.A., Doe's father, that they believed she was lying.
Doe later reported the assault to a medical professional, who called the Department of Social Services' hotline. Their investigation found that at least three other complaints of sexual misconduct had been made against Christopher Wright, the lawsuit alleges.
The juvenile detention center is operated by Adair County, which is located in a rural area of northern Missouri about halfway between St. Louis and Kansas City. The lawsuit names Adair County, the Bruce Normile Center, and Christopher Wright as defendants, along with several other employees: Jeff Hall, Garla Mills, Rhonda Hargadine, Patrick Williams and Misty Goings. The center, it claims, either did know or should have known about Wright's history of sexual abuse.
The suit is seeking damages for the physical and emotional injury to Doe and says her treatment violated the Missouri Commission on Human Rights and her Fourteenth Amendment right to equal protection on the basis of her gender.
Patrick Williams, one of the defendants and the administrator for juvenile court services in the Second Judicial District, is out of the office this week and was unavailable for comment.
Jeff Hall, the chief juvenile officer at the Bruce Normile Center, also did not respond to a request for comment.
A secretary for the administrator's office said that Christopher Wright no longer works at the facility. His home phone number is unlisted.