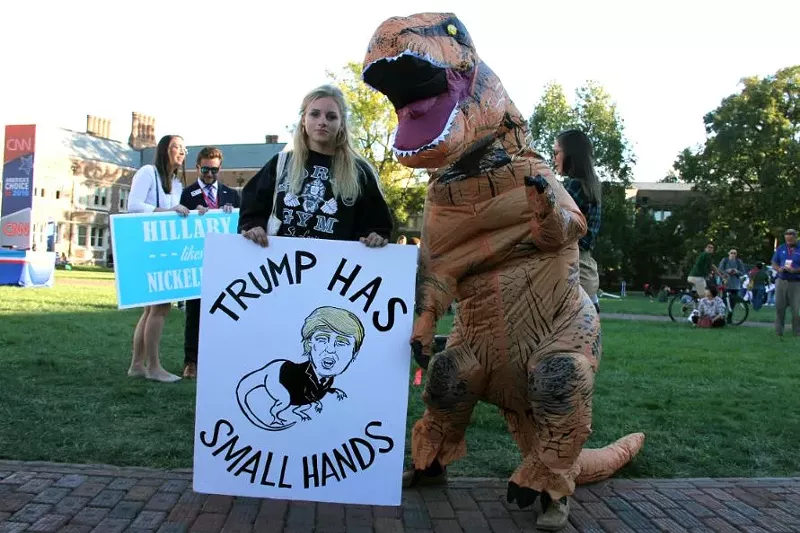 All photos by Danny Wicentowski
Depending on what sphere of reality you subscribe to, last night's presidential debate hosted by Washington University was either a triumphant comeback for Donald Trump — he didn't soil himself on stage! He didn't call anyone fat! — or a fairly solid (if uninspiring) performance from Hillary Clinton.
But for the students of Wash U, the debate wasn't the whole show. In the hours leading up to the event, the college campus played host to a swarming colony of reporters and media crews representing every major network. Regional and national journalists roamed the grounds, seeking to discover the political opinions of students enrolled in St. Louis' flagship private university.
Some students took this as an opportunity to cogently express their political views. Others decided that this was the perfect time to roll out their favorite SpongeBob SquarePants references, or to champion the candidacy of a certain deceased gorilla.
We met them all. And took photos. Here are our favorite of the bunch.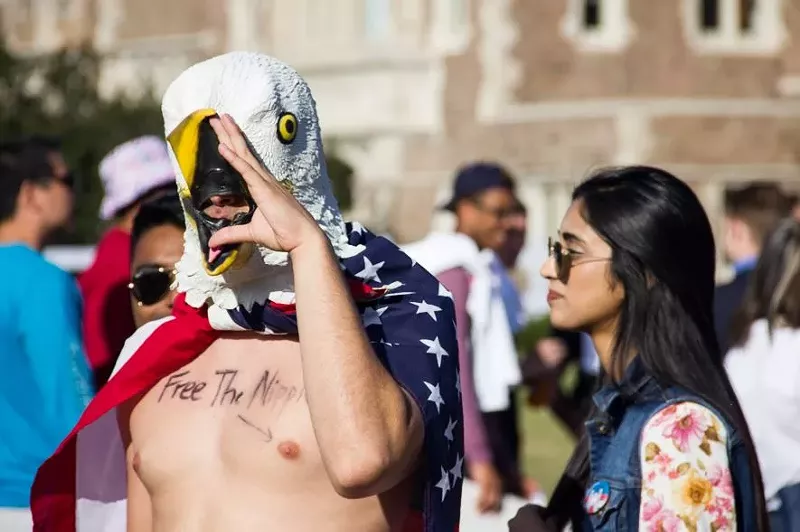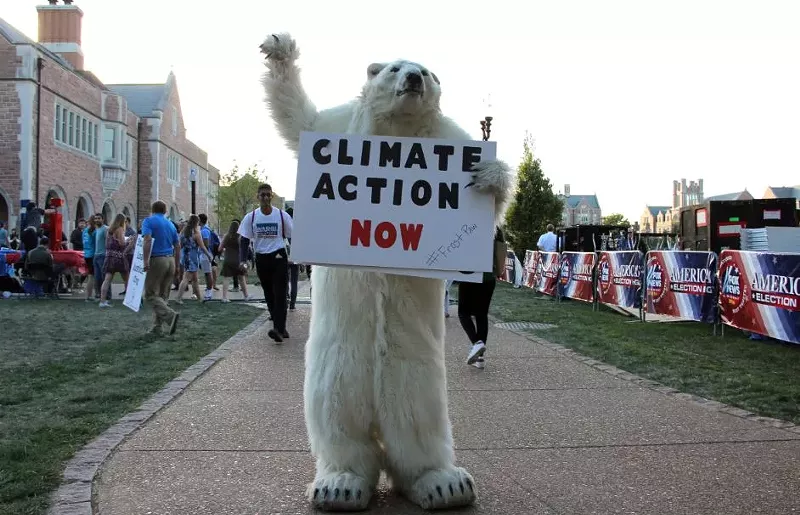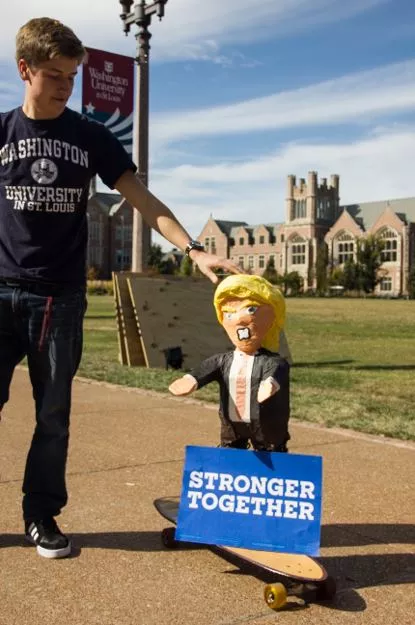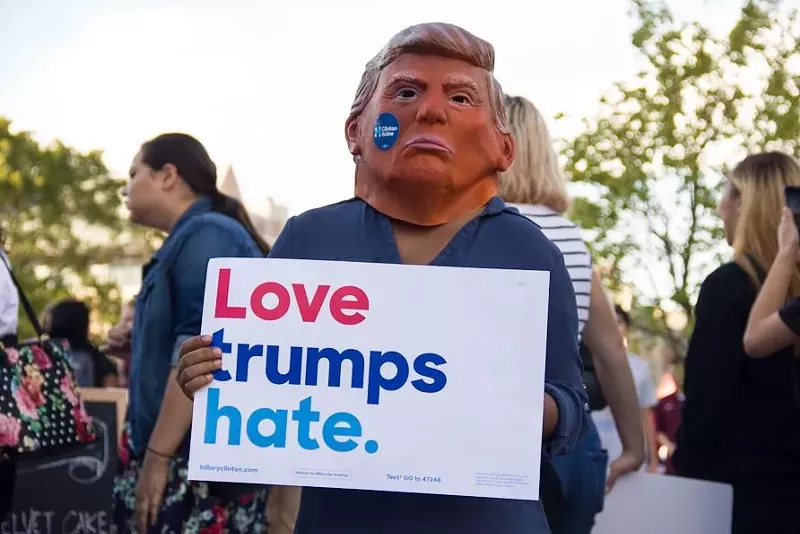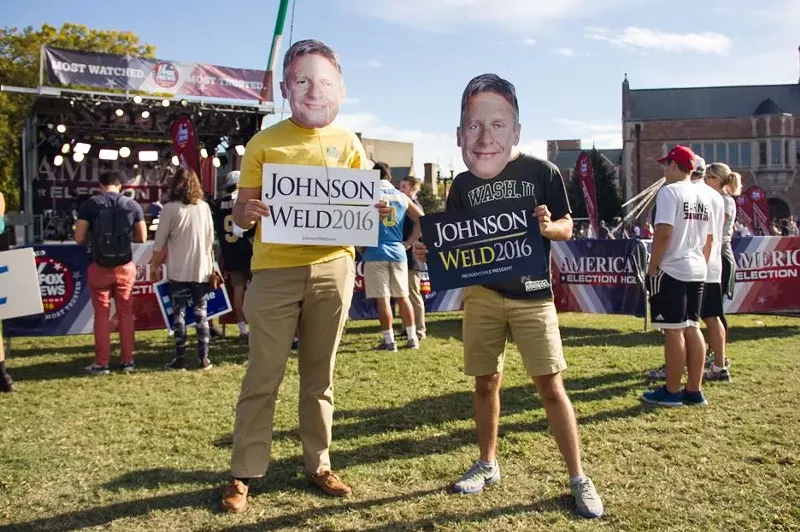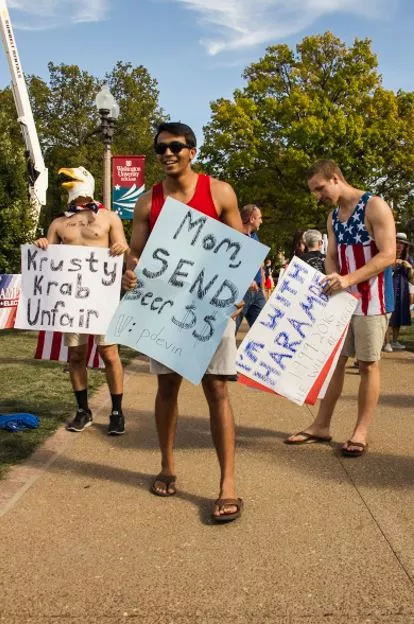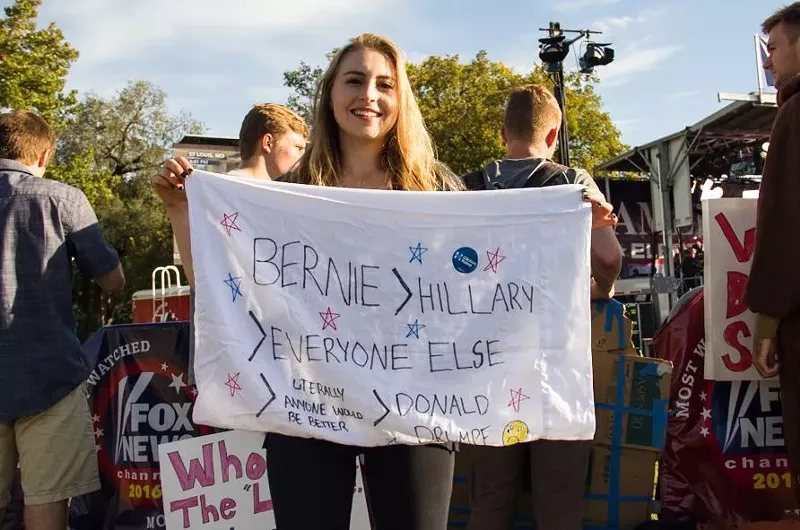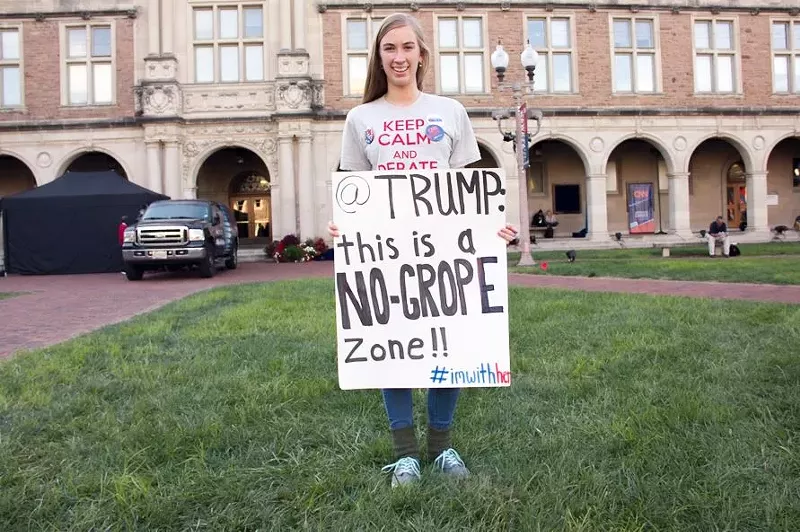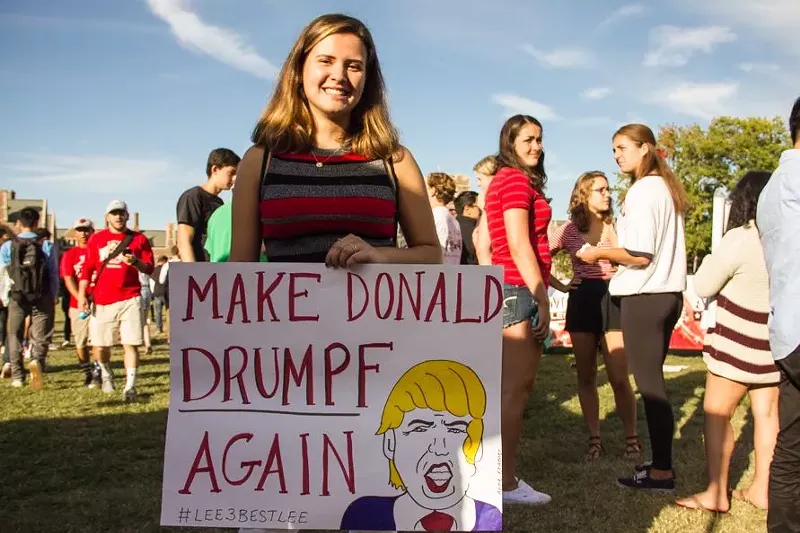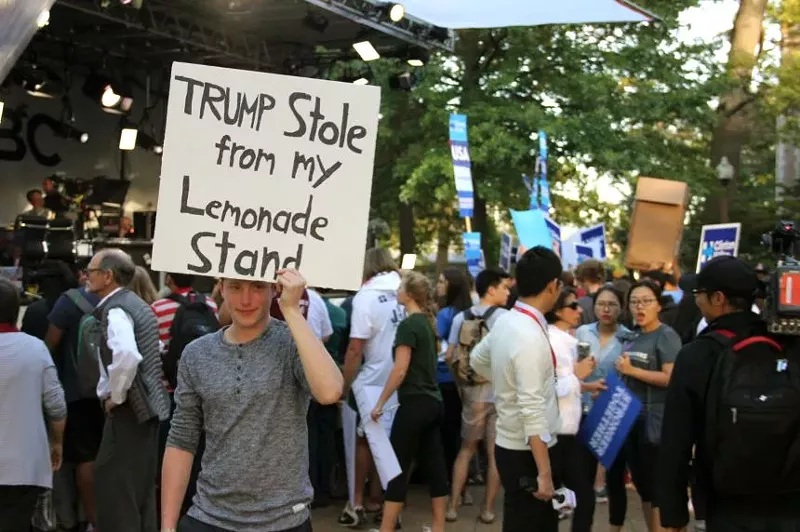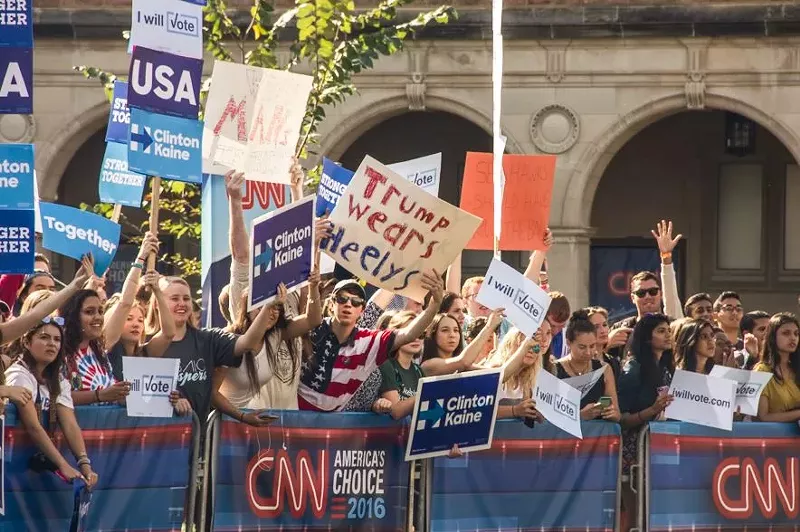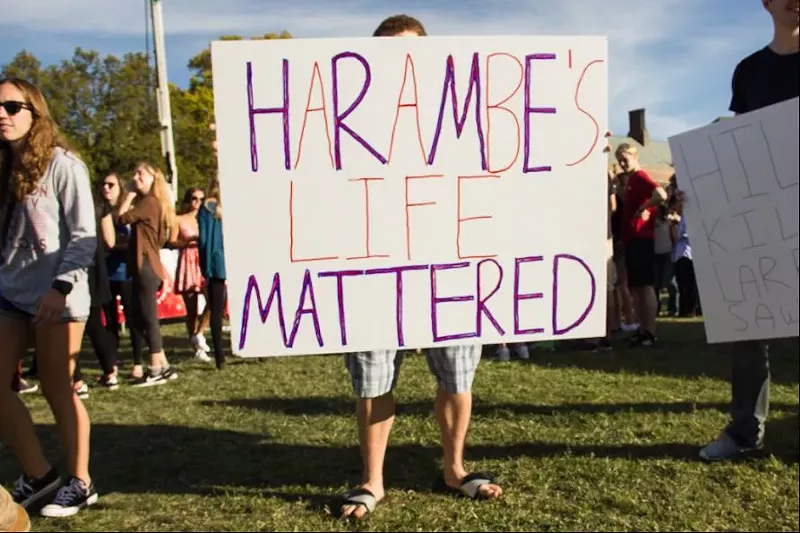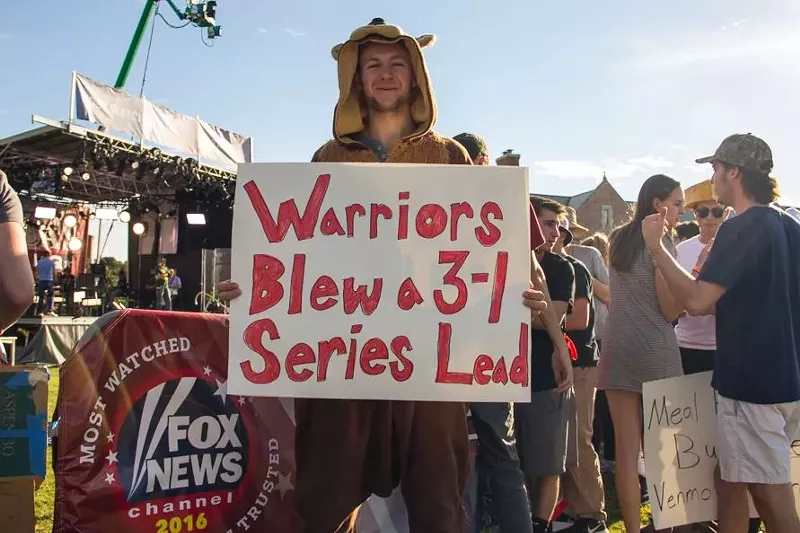 And the best of the best...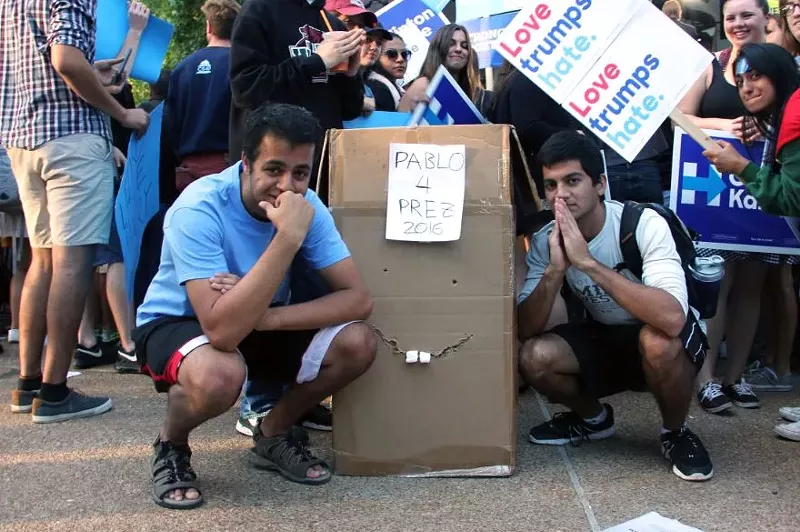 These guys get it.
<!—————StartFragment—————>
Follow Danny Wicentowski on Twitter at @D_Towski. E-mail the author at Danny.Wicentowski@RiverfrontTimes.com