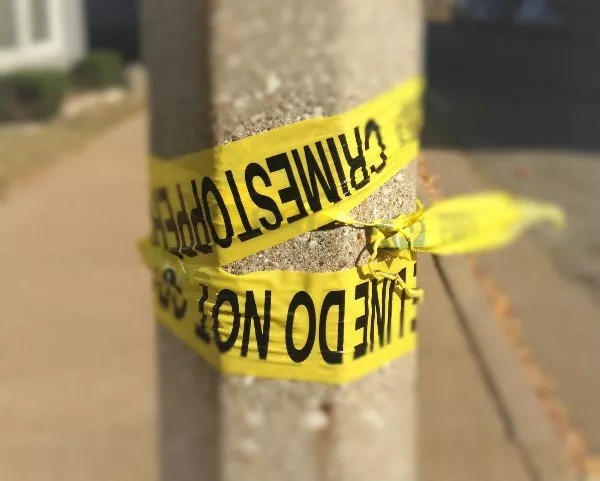 Riverfront Times
A Gravois Park couple was hospitalized when a good deed went bad, police say.
A south St. Louis woman's good deed sparked a brutal beating that landed her and her boyfriend in the hospital, police say.
The 34-year-old woman told authorities she was home about 6:10 p.m. on Sunday in the 3700 block Virginia Avenue when she saw a group of males harassing a teenage girl who lives nearby in their Gravois Park neighborhood. The woman says she shouted at the men to stop.
But another woman in her 30s showed up moments later and argued with the woman and her boyfriend, police say. The newcomer grabbed a tree branch and cracked the 34-year-old in the head repeatedly, according to the report.
The males — police don't say how old they were — joined in, punching both the woman and her 37-year-old boyfriend and beating them with other objects, police say. There were about fifteen attackers, and they'd taken off by the time the cops arrived.
The woman and her boyfriend were taken to the hospital. The boyfriend got the worst of it. He suffered a head injury and was in critical but stable condition.
Police are still investigating the attack and haven't reported any arrests.
They have only vague descriptions of the male suspects. The female suspect was described as black with a dark complexion, wearing a three-quarters sleeve coral blouse. She is believed to be about five feet six inches tall, 130 pounds with a thin build and long, braided hair.
We welcome tips and feedback. Email the author at doyle.murphy@riverfronttimes.com or follow on Twitter at @DoyleMurphy.